Make a Box from Reclaimed Lumber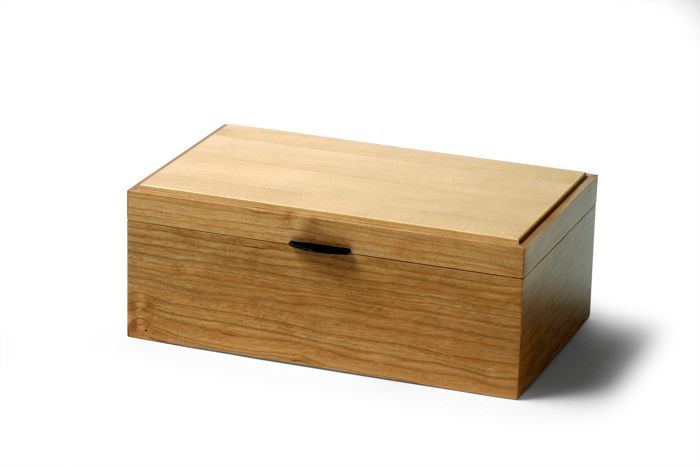 Just because the Dow lurched past 10,000 on Wednesday, doesn't mean there's a lot of extra money to spend on holiday gifts this year.
Shopmade presents are the ticket this season to save a dime and show that you do care. Associate editor Matt Kenney came up with the perfect present for his mom this year. It's an elegant box that's filled with storage space for her quilting supplies. But, the best part is, that he made it all from scraps: some leftover cherry from the scrap pile and an old (spruce??) wall stud.
Make a box like this as a holiday gift. Associate Editor Matt Kenney made it from reclaimed lumber--perfect for these tough economic times. Read his blog posts to see how he did it.
The sides are cherry, the top and bottom are softwood reclaimed from studs, and the lift is ebony.
The box includes three trays to fill with small little notions and whatnots. Perfect for Kenney's mom who's a quilter.