Hall Table Project: A Lesson in Curves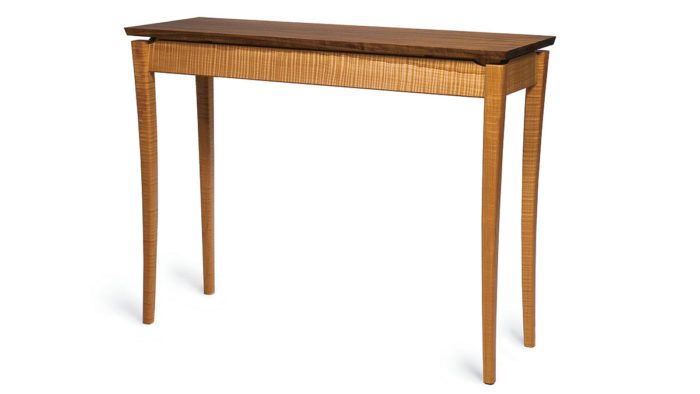 It's easy to cut joinery in stick straight pieces, but who wants clunky, boxy furniture? Adding curves takes more time, but it adds organic lines that people will want to reach out and touch.
Download the free plan for Don Kondra's curved-leg hall table. In the text, he explains step-by-step how to make the elegant piece. He also gives tips on drawing smooth curves and shows how to make a simple jig for routing curves.
With this plan, you'll find out how to make this exact piece. You can also find out how to take these straight-forward techniques and use them as a starting point for your own table design.
DOWNLOAD THE FREE PROJECT PLAN