All About Veneering a Sunburst
Learn how to create this decorative tabletop and surround it with one of three beautiful borders. Plus watch a free video on tuning and using a veneer saw.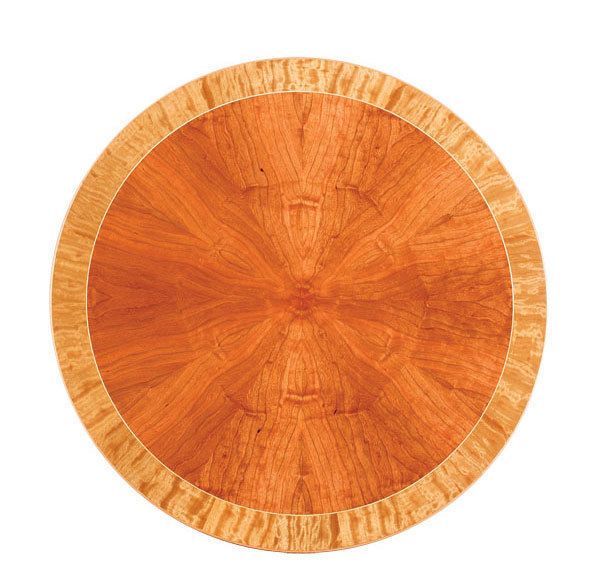 Veneering can replicate solid lumber, but if you use veneer only for that purpose, you are missing out on some dazzling design opportunities. One of the most spectacular of these is to arrange consecutive sheets around a center point, known as a sunburst, this pattern is ideal for circular tabletops.
It creates interesting concentric patterns, and the tapered shape of each segment draws the eye from the perimeter toward the center. If you try this with solid stock it will fail, either from radial splitting caused by shrinkage or from cupping caused by expansion.
In my article, How to Veneer a Sunburst, I'll show you how to work with veneer to create a beautiful sunburst tabletop, from laying out the pattern to cutting and installing the segments. I'll also show how to install a simple border that frames the sunburst. But I don't stop there. For an ornate scalloped edging that will take a sunburst to another level, turn to my Master Class article Beautiful Border Frames a Sunburst Tabletop. Or if you want a different border option, read A Convex Decorative Edge-Banding.
Finally, learn how to sharpen a veneer saw and get tips on the best ways to use it in my new video: Tuning and Using a Veneer Saw.
Additional Reading: