Setting Up Shop: Machine Number Two
Learn why this woodworker opts for a bandsaw rather than a tablesaw as his second major machine acquisition.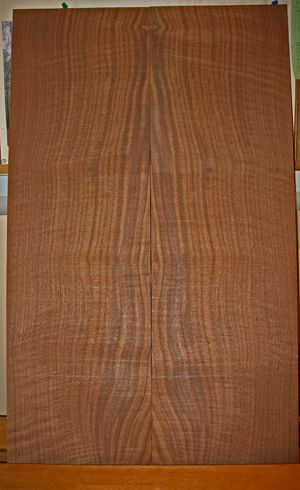 I suggest the second major machine acquisition should be a good quality bandsaw. No, not a tablesaw, not in the number two slot. True, the tablesaw rips and crosscuts very well but it is far less versatile.
The great freedom afforded by a good bandsaw can change your relationship to wood. Here is a sampling of bandsaw work:
cut curvy legs from 12/4 mahogany
resaw a 10″ figured board into book-matched panels
make your own 3/32″ veneer
select out furniture parts from stock irrespective of their orientation to the original edge of the board
cut tenons
cut and dry some wood from a tree felled in your backyard
try some sculptural work
rip laminates for bent lamination work
cut out cartoon characters and toys for your kids
A bandsaw will generally not rip as cleanly as a tablesaw, but with an excellent blade, it does a surprisingly good job that can be cleaned up and trued reasonably easily with a hand plane. For clean, accurate, consistent crosscutting, it must be conceded that the tablesaw is the clear winner. Still, the shooting board can take care of that issue. If I had to give up one of these two machines, there is no doubt the tablesaw would go because the lack of a bandsaw would be far more limiting to my range of designs and work.
The bandsaw takes up much less shop space than a typical tablesaw. There is an additional, hard-to-define virtue of bandsawing. It is the machine work that I liken most to hand tool work. I feel in touch with the cutting action and in control of the work, unlike with the tablesaw where, after the setup for a cut, the machine essentially rules. A bandsaw is also much more fun to use than a tablesaw, jointer, or planer.
I suggest a steel frame saw in preference to a cast iron version, with at least 10″ cutting height, preferably 12″ or more. Lower-priced steel frame saws in the $800-900 range, such as the Rikon 10-325 or Grizzly G0457, are not more expensive than a quality cast iron model with a riser block. Better still, move up to a bigger saw such as a Minimax or Agazzani.
Build your woodshop team by adding a quality bandsaw to the roster early on, and you are likely to increase your woodworking skill, fun, and versatility.
What's next? I'll leave this question open for now, but I think the tablesaw is in line behind the router table. If you're really hooked on woodworking, you can work your way down the wish list in due time. Happy woodworking.
More in this series

• Which Machine First and Why