Soften machine corners with custom bumpers
Ease the sharp corners on your tablesaw and other shop machines.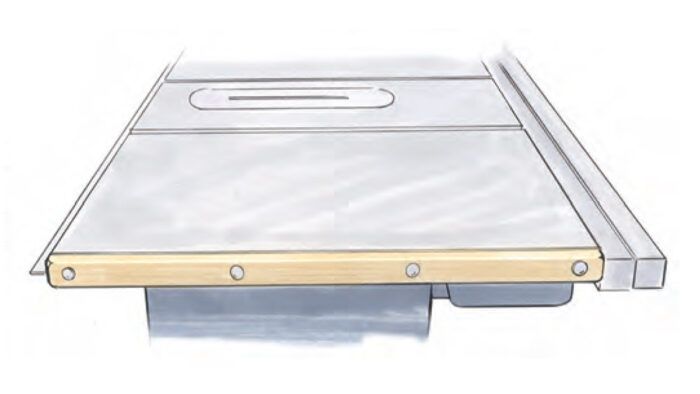 I find that sharp corners in my shop tend to catch my clothing and body as I walk by. I also worry about stumbling and hitting my head on them. The edges of my new tablesaw have a number of bolt holes along them. So I cut a piece of hardwood to match the dimensions of each edge, rounded the edges with a 1/4-in. router bit, and mounted them on the edges of the table with round-headed bolts. Hex-head bolts set in counterbores could also work. The wood bumpers not only soften the sharp corners, but also add a handcrafted look to my new saw. The same could be done on other types of shop equipment.
—CARL SPENCER, Nolensville, Tenn.
Illustrations by Dan Thornton
From Fine Woodworking issue #300