Round the Edges of Every Plane Blade?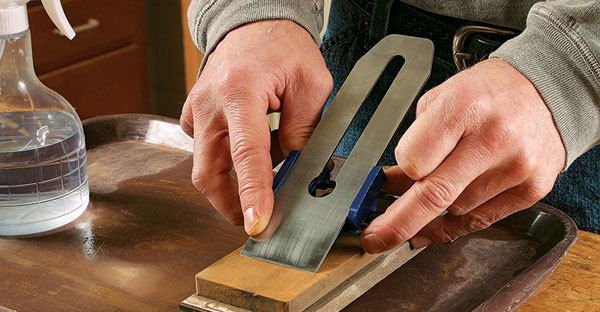 Q:
I've read that the cutting edge of a plane blade should be slightly cambered. Why? And should I do it to all of my plane blades?
Kevin Lavois, Holyoke, MA
A:
No, you shouldn't camber all of your blades. Some need to be straight to perform their jobs.
The blade of a shoulder plane or rabbet plane should definitely be left square, because you can't trim a tenon shoulder square or cut a square rabbet with a rounded blade.
 
Straight with square corners for joinery. To keep tenons square, a shoulder plane needs a dead-straight cutting edge and crisp corners.
And I keep the blades square on all of my bench planes, except for my smoother. But I do round their corners slightly so that they don't cut tiny steps into the surface. A straight edge is also easier to maintain, which is an important consideration…
Start your 14-day FREE trial to continue reading this story.