Workshop tip: Hold a ruler with rubber bands when back-beveling blades
This simple solution makes sharpening a breeze.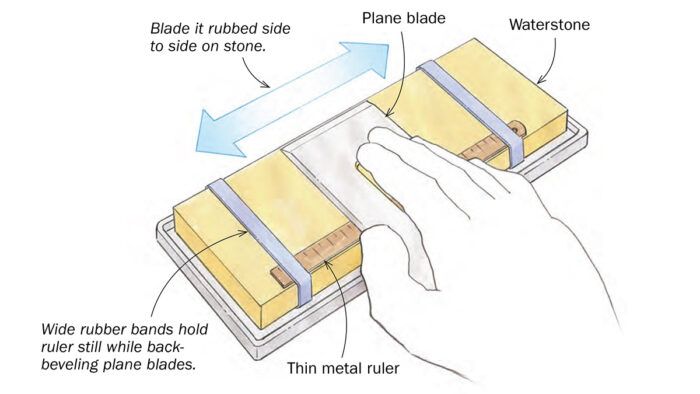 When using the ruler trick to hone a shallow bevel on the back of plane irons, I find it hard to keep the metal ruler stable on the stone. My simple solution is to wrap wide rubber bands over the ruler and stone. These keep the ruler in place, making back-beveling fast and accurate.
—CHARLES MAK, Calgary, Alta., Canada
Illustrations by Dan Thornton
From Fine Woodworking issue #298