Free Plan: Six-Board Chest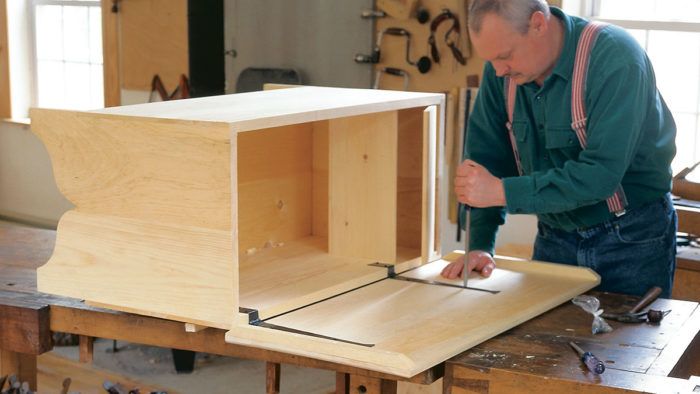 Author, teacher, and accomplished woodworker Mike Dunbar is as adept working on machines as he is working with hand tools. Best known for his handmade Windsor chairs it is no surprise that he came up with this blanket chest project. The chest is a copy of an 18th-century chest, and as much as possible Dunbar sticks to the design and construction methods of the original.
Of course all the joinery in this traditional chest can be made by machine, but the basic construction and joinery make this the perfect project to hone your hand-tool skills and end up with a finished product in just a few days. Dunbar explains how to rip with a handsaw, joint stock and surface panels with hand planes, cut curves with a bowsaw, cut rabbets, dadoes, bevels, and thumbnail moldings by hand.
At first glance the chest appears to be little more than a nailed box. As you make the project, you'll begin to respect simple joinery that requires mostly rabbets and dadoes. You'll begin to realize how much today's woodworking has developed construction into a design element. The original chest from which this one was copied has been in continuous use for nearly 200 years and is still solid and very much intact. Its survival is not unique.
CLICK HERE to download the free PDF article and woodworking plan for Dunbar's six-board chest.
---
For more on projects with a country flair, check out