Quick Tip: Jointing Without a Jointer
Learn a jointer-free way to get an absolutely straight, square edge with a router. It's the perfect technique for panel glue-ups.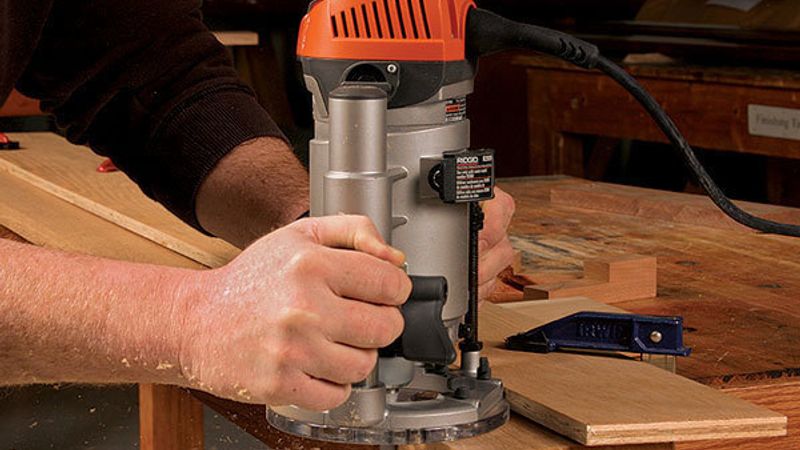 Tom McKenna, Gerald LaStarza, Cari Delahanty
You don't need a jointer to create a flat and square edge. Tom McKenna demonstrates an easy method using a straightedge and a router. It's a reader tip from Tom Flader of Fond du Lac, Wis., originally published in FWW #167.
This method works especially well for long, heavy boards, like those you would use in a tabletop glue-up. The key is to use an absolutely straight straightedge set just the right distance from the edge of the board so it takes a fine cut.
To speed up the setup, Flader recommends using a pair of L-shaped gauges. These let you quickly position the fence to the right distance from the edge of the board.
Click here for more quick tips.