Free Plan and Video: Stow-and-Go Router Table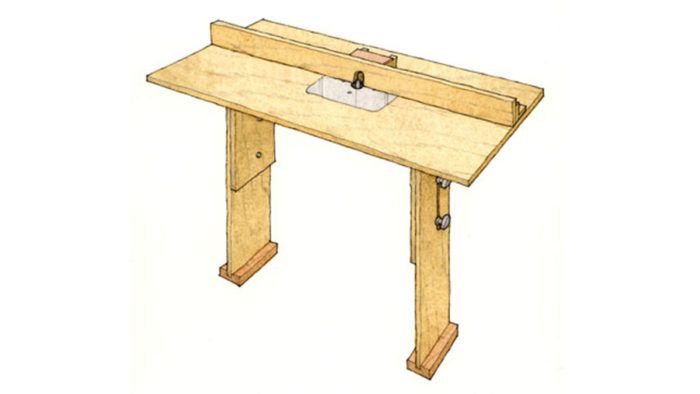 After reviewing a collection of routers that feature a built-in router lift, we asked Fine Woodworking contributor Rollie Johnson to design a super-basic router table that made good use of this convenient feature. Dubbed the Stowe and Go Router Table, Rollie's creations is a portable unit with dust collection and a large tabletop.
The legs on this router table are only part of the support system. The back edge of the tabletop also needs to be clamped to a heavy, stable surface such as a table saw extension or workbench. Once clamped to a work surface, the legs are individually adjusted for added support. The benefit to this design is that it will work well on uneven floors, and provides a very sturdy footprint.
The project requires about a half sheet of plywood, a small supply of solid-wood lumber, a handful of hardware, a router mounting plate, and a router.
CLICK HERE for free project plans and to watch a video for this Stow-and-Go Router Table.