Add a Shelf to a Table
Four attractive ways to handle wood movement in a solid-wood shelf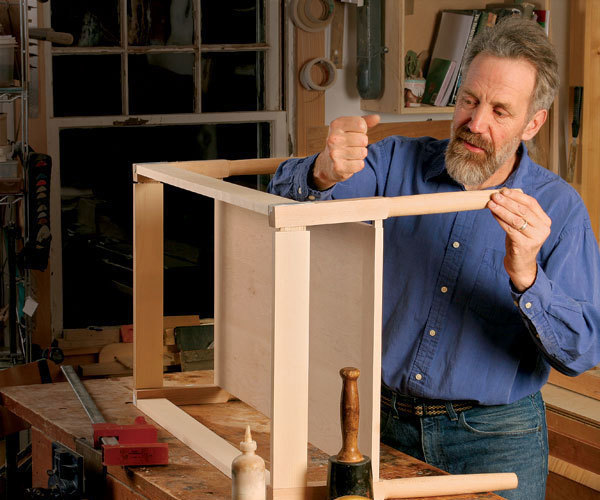 Synopsis: When is a table more than a table? When you add a wooden shelf. A shelf adds a layer of storage and immediately makes a table more useful. And, as Peter Turner demonstrates, it can be incorporated neatly into a night table, a hall table, or a coffee table. There are a few things that can trip you up when designing a shelf — most notably wood movement. If you do not allow for the cross-grain movement of a wooden shelf, the force of that expansion can cause failure in the leg-to-apron joint. Turner demonstrates several scenarios for designing table shelves that work: solid-wood slabs tenoned into legs, breadboard ends, frame-and-panel shelf designs, brackets, and even shelves that sit on top of stretchers.
I've made many tables over the years, and I often incorporate a wood shelf in the design. The shelf adds an extra layer of storage and more…
Start your 14-day FREE trial to continue reading this story.