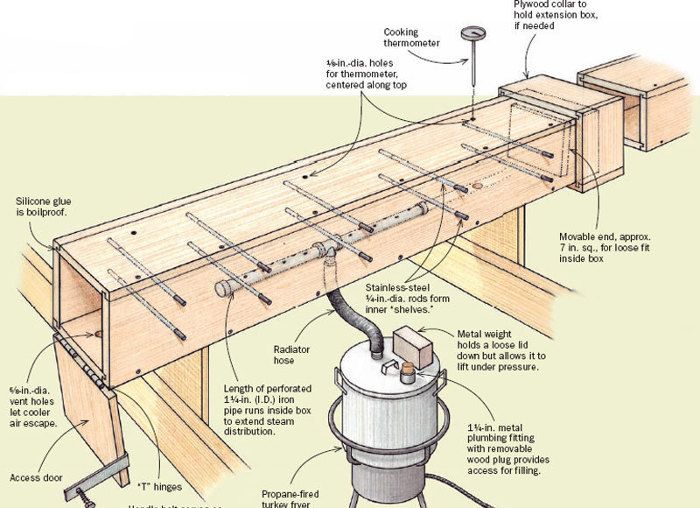 Q:
Great article by Michael Fortune on steam-bending (Master Class, FWW #193). Now, how do I make that wooden steambox?
Rainer Vollmerhaus, Toronto, None
A:
Make the box from 3/4-in. exterior plywood. Unlike interior ply, it will withstand the steam and last for years. Don't paint or line the wood, or dampness will lie against the surface, promoting rot. The length of the box is up to you. Mine is 48 in. long, but it's made to accept extensions (see drawing).
Make four identical sides from exterior plywood. Build the length to suit your needs but keep the interior space to about 7 in. square. A propane-powered turkey fryer filled with 3 to 4 gallons of water will produce enough steam for most projects.
Keep the interior of the box to roughly 7 in. wide by 7 in. tall. That's large enough for several good-size blanks, and compact enough to easily maintain the…
Start your 14-day FREE trial to continue reading this story.