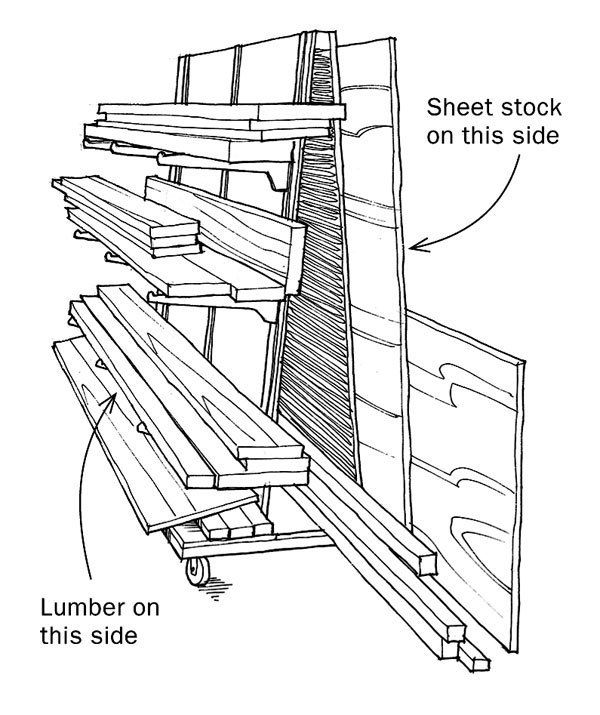 My shop is in a one-car garage and I have always stored my lumber in a spare bedroom. When I had to vacate the bedroom, the idea for this lumber rack was born. Since my shop is so small, anything of size is on wheels to accommodate frequent rearrangement. So it followed that I needed a lumber rack on wheels, sized to fit through a doorway. To achieve all of my goals for strength, compact size, and mobility, I decided to build an A-frame on casters.
I started by welding a bottom frameof thin-wall 1-in.-sq. steel tubing with triangular gussets at the corners for strength and to provide an attachment location for the 3-in. swivel casters. Then I welded two pieces of 1-in. angle iron, each tilted about 5°, to receive a sheet of 1/2-in. plywood.
At the peak, the plywood sheets are screwed to a beveled 2×2 cleat. Finally, to support dimensional lumber, I attached three heavy-duty shelf standards and three sturdy shelf brackets to one side of the A-frame. The other side is open to accept sheet stock.
Drawings: Jim Richey

Drawings: Jim Richey