Update: Turning-Tool Developments
Production problems ending for Glaser Hitec; Stuart Batty develops innovative new tools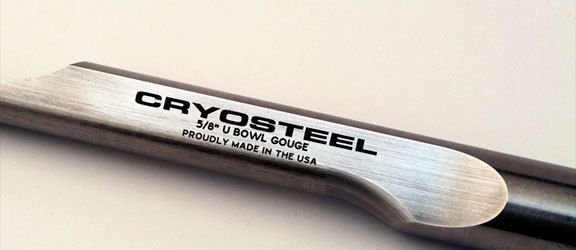 The world of high-end wood-turning tools, normally a small, staid realm, has grown and changed considerably in the past year. Some of those changes made the tools hard to come by for a time. But now, turners can soon expect to see more high-quality tools than ever. Here's a rundown of recent developments:
CET overcomes production problems
Last June, CET Inc. launched two new lines of woodturning tools with almost unprecedented fanfare. The company introduced its products from a mammoth booth at the American Association of Woodturners (AAW) convention. Leading turner Stuart Batty, hired as a CET vice president, was on hand to demonstrate the line he helped to design.
But production problems and delays quickly extinguished that blaze of publicity. CET is only now emerging from several months of difficulty in acquiring steel, manufacturing the tools, and filling orders. The company now sells only its Glaser Hitec line, based on designs by legendary toolmaker Jerry Glaser. Prices range from about $100 to more than $200. The Cryosteel tools that Batty designed are still in development. Woodturners who want to buy one of CET's Glaser Hitec tools may still face delays.
Batty left CET last fall and is gearing up to introduce his own line of turning tools late this summer.
"After our launch at AAW, we had a large amount of orders," Paulo Marin, chief executive of CET, explained to Fine Woodworking. "But due to a major production glitch, we had to re-order the steel we needed." Marin says CET formed a strategic partnership with Crucible Materials Corp. and now has a dependable supply of the specialized steels it needs. "Now, with Crucible's help, materials are being manufactured with structured production in advance," Marin said.
Marin says that, following Batty's departure, "we decided to revise and check all the manufacturing processes of the Cryosteel line. We believe that we are now on the right track and plan to reintroduce the tools in the near future."
At present, six distributors sell Glaser Hitec tools, according to the Glaser Web site. Fine Woodworking contacted three of the six, Cutting Edge Tools, in Texas; Choice Woods, in Kentucky, and Highland Woodworking, in Georgia. Representatives from each said that they continue to have trouble getting tools from CET. Highland Hardware, for example, treats the Glaser tools essentially as special-order items, telling customers on its Web site: "This is a specially manufactured tool, therefore orders will be filled as tools are available from Glaser."
New tools from Stuart Batty
In a phone interview, Batty said that he has designed an extensive line of tools that he intends to be high-quality but "at a lot lower price."
The tools, to be made near Boulder, Colo., and in Chicago, will contain four different steels. The cutting tips will be made from CPM 10V, an alloy that Batty says is "the most grindable and longest-lasting steel out there."
"We'll have close to 30 different blades," Batty said. "There will be some new negative-rake scrapers, which are different from any that I've used in the past, and a new type of bowl gouge." All the tools are modular: users can replace the tips as they wear down, rather than replace the entire tool.
His company is making a small number of prototypes now, Batty said, and he expects to have the tools on the market "by the middle to the end of the summer."
-David Heim is an associate editor at Fine Woodworking magazine.