The ABCs of Letter Carving
Create elegant characters using two chisels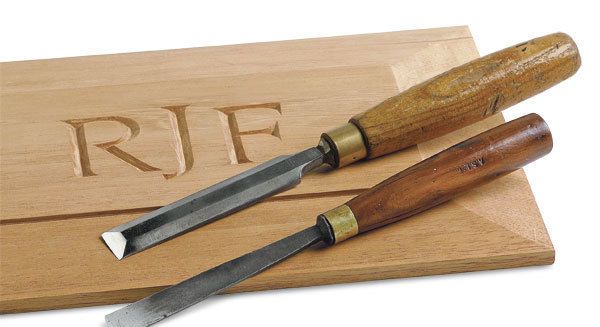 Synopsis: T.J. McDermott's straightforward letter-carving technique uses only two chisels, but it can transform a piece of furniture or other article into a personalized heirloom. In this introduction to letter carving, McDermott gives advice on choosing a typeface, learning to trust your eye, tips for good layout, transferring a layout from paper to wood, developing a methodical carving rhythm, and keeping your mind and your chisels sharp as you work.
Letter carving is well worth learning because it transforms and personalizes otherwise ordinary objects. When someone receives a jewelry box or a piece of furniture that you've made and inscribed with their initials, they know they have an heirloom.
I began carving letters more than 30 years ago, while studying to be a boat-builder. An extraordinary craftsman who made bagpipes and did wood carving inspired me. I was awestruck by how quickly and effortlessly he could carve…
Start your 14-day FREE trial to continue reading this story.