Modify a Combination Square for Scribing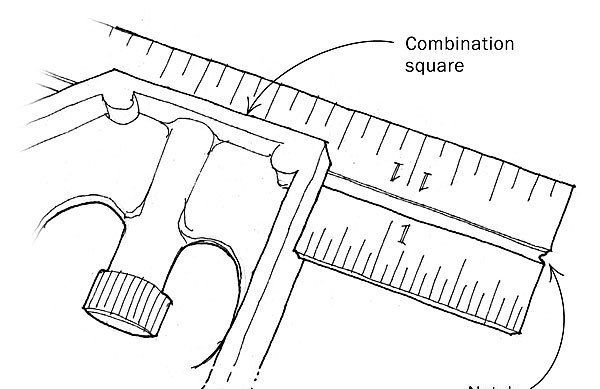 The combination square is a natural tool for scribing except for a couple of problems. First, the mark made is outside the blade by at least half the width of a pencil lead. Second, the flat end of the blade makes it tricky to move the pencil simultaneously with the square.
You can solve these problems by filing a small notch in the end of the combination-square blade. Size the notch to accommodate a sharpened pencil so that the point marks the exact measurement on the blade. The notch also makes it easy to move the pencil with the square when scribing.
Fine Woodworking #184

Jim Richey
None