Jig for Drilling Cabinet Shelf Holes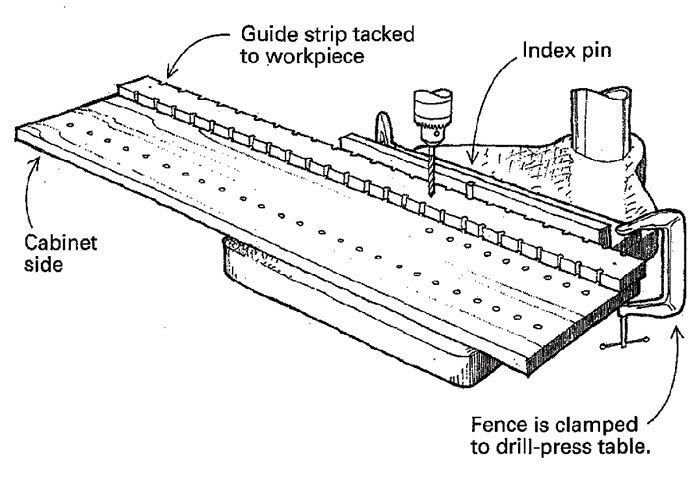 Here's a method for drilling the holes in cabinet sides for adjustable shelves. The jig consists of two parts: a guide strip temporarily tacked to the workpiece and an index pin in a fence clamped to the drill-press table. To make the guide strip, start with a length of 3/4-in. plywood about 3-1/2 in. wide. Drill two parallel rows of 1/4-in. holes about 1-1/4 in. apart and spaced at the desired shelf-adjustment intervals. Take care at this stage to align and space these pilot holes accurately because they will determine the accuracy of the final shelf holes in the cabinet. Rip the guide strip through the holes so that half the holes remain on each side. The two outer rips are scrap.
To make the index-pin fence, attach a length of 2-in.-wide plywood to a base that can be clamped to the drill-press table. Now drill a half-hole in…
Start your 14-day FREE trial to continue reading this story.