Anatomy of a Chest of Drawers
Start with a dovetailed box, then choose among options for drawers, moldings, and base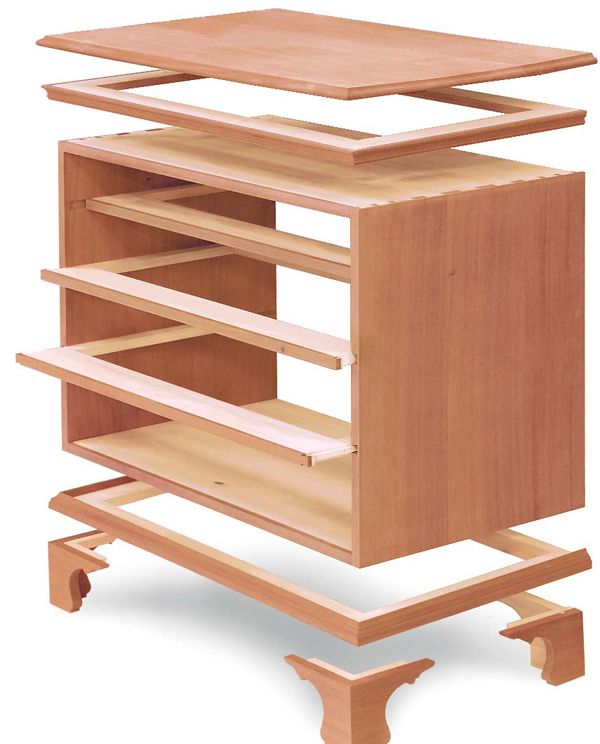 Synopsis: Will Neptune breaks down the design of a chest of drawers, showing various methods so that someone at almost any skill level can successfully complete a chest to taste. His instructions for constructing a carcase, building drawer dividers, drawer fronts, moldings, bases, and feet, are essential for building a chest of drawers in any style—from 18th century to modern designs. He also offers efficiency tips along the way that will reduce frustration in later steps.
From Fine Woodworking #163
Case furniture based on a dovetailed box is found in a wide range of styles and periods. While the details vary, many pieces can be built using similar construction solutions. When I build a case, I work from a firm set of ideas—both traditional and modern—that I've found to be reliable and efficient.
The techniques required to make a chest of drawers are mostly common knowledge: dovetails,…
Start your 14-day FREE trial to continue reading this story.