Build an Elegant Side Table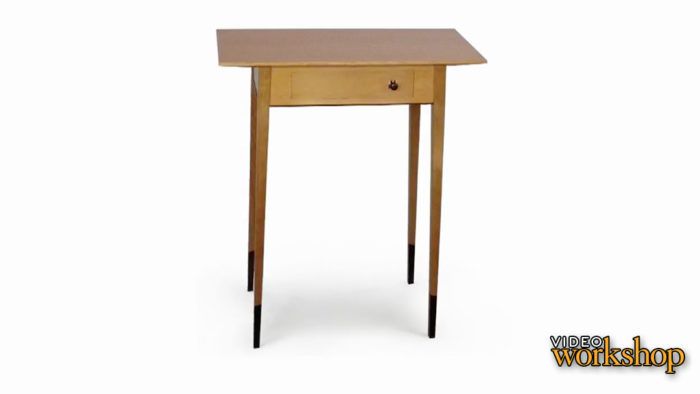 In this video workshop, Hack takes you through the entire process of building an elegant side table with a hallmark drawer that actually spins on a single pivot point. With splayed legs that are surfaced by hand, and subtle details like ebony leg cuffs and cockbeading, it's the perfect project for more advanced woodworkers.
Produced by: Ed Pirnik and John Ross; Video by: John Ross; Editing by: Tom Olivares
Purchase the project plan.
Looking for more? Check out our collection of recommended resources to help with this project.