Video: Frame-and-Panel Cabinet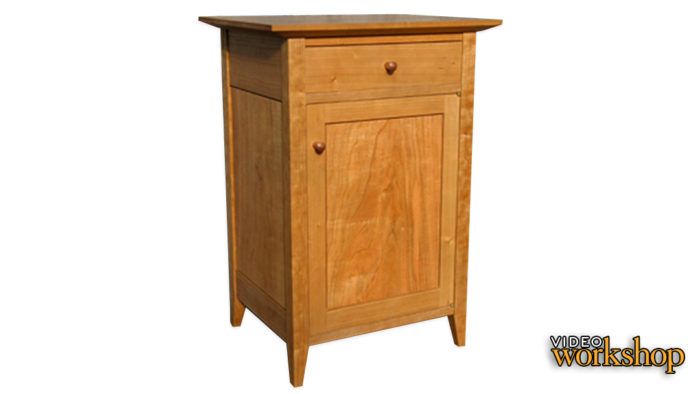 This video workshop is an excellent vehicle for mastering case construction. The series will show you the fundamentals of building a square and stable case to withstand seasonal changes and the test of time. The project includes a variety of unique joinery techniques. The external frame is secured with basic mortise-and-tenon joints but construction gets interesting when you start on the internal web frame.
The front of the case is joined by connectors called blades. Two blades get double tenons that mortise into the leg and the top blade is joined to the case with a dovetail. Tune in to get a great technique for cutting the tenons and dovetails on the bandsaw.
Next, see how to make a frame-and-panel door and fit it to the opening in your case. Then learn an efficient way to install knife hinges using double-sided tape, a laminate trimmer, and a chisel. Finally, see the highlights of making a smooth-fitting drawer using half-blind and through-dovetails. The series ends with finishing tips and information on how to install a ball catch.
Produced by: Gina Eidi; Video by: Gary Junken; Editing by: Tom Olivares
Purchase this video workshop on