Gallery
Cabinet Inspired by Boat Building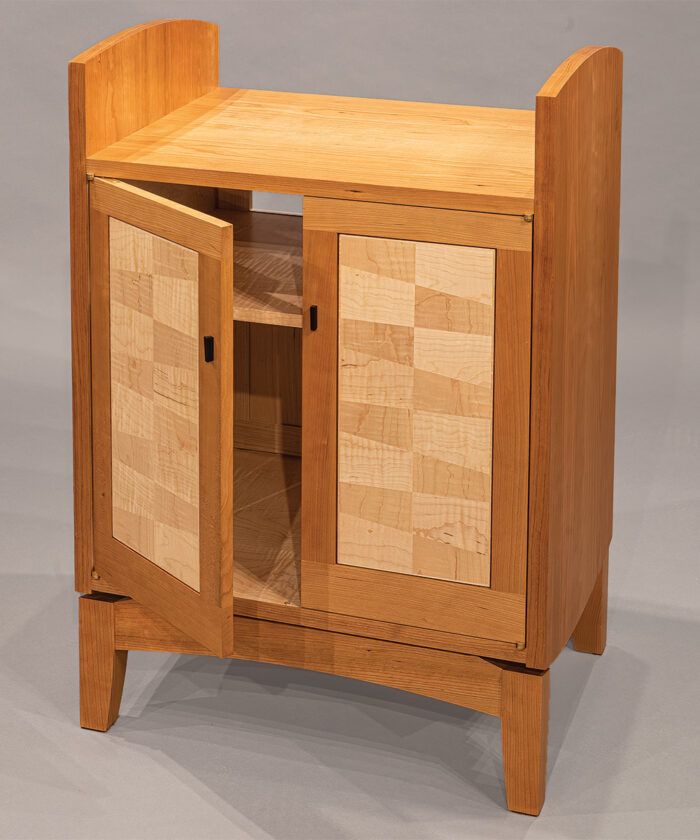 Matthew's inspirations for this cabinet came from his time studying boat building. The parquetry pattern in the door panels recalls a nautical flag, and the sides, with their curved top and bottom edges, are meant to reflect a boat in plan view.
CHERRY, CURLY MAPLE, EBONY, 16D x 21-1/2W x 34-1/2H
– Matthew Hedgepath-Smith, Austin, Texas
Photos for Texas show: Dale H. Leach, DHLPhotographix.com
From Fine Woodworking #295
---
Texas furniture makers' show
The annual statewide competition for custom furniture makers was held in November at the Kerr Arts and Cultural Center in Kerrville. This is one example of the beautiful work on view. For more, you can check out their page on Facebook or Instagram.