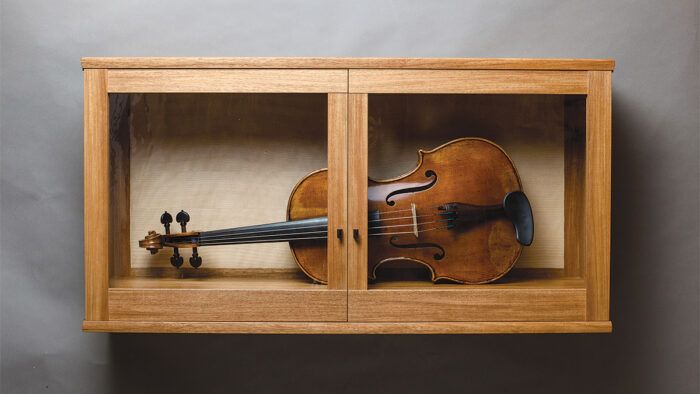 This cabinet was designed for Edward's wife, a professional violist. It's based on a violin cabinet made by James Krenov in 1969. "The dimensions were chosen for ease of use," he says. "The curve in the grain in the back panel was chosen to complement the shape of the viola."
NARRA, PORT ORFORD CEDAR, PACIFIC YEW, MAPLE 8D X 35W X 18H
– Edward Boey, North Vancouver, B.C.
Canada Inside Passage School of Fine Cabinetmaking, 2018–19
Photo: Tim Andries
From Fine Woodworking #288
---
FWW Live Gallery
When the pandemic forced the cancellation of Fine Woodworking Live 2020, these promising furniture makers from woodworking schools around the country were set to be featured in the event's gallery. It's a shame you won't get to see these pieces in person, but here they are in print. We were impressed, and hope you'll be, too.