Gallery
Desk Inspired by Two FineWoodworking Designs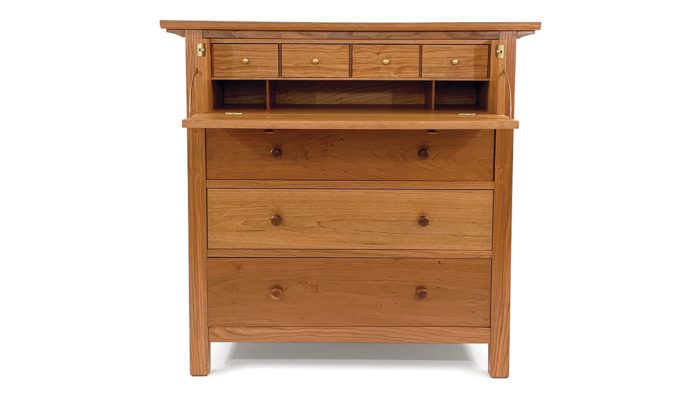 This piece combines the basic design of Mike Pekovich's low chest of drawers in FWW #248 with the butler's desk by Chris Becksvoort in #243. "It gave my son much-needed storage space, a desk to do his schoolwork, and, thanks to a couple of secret drawers I added, a place to hide secrets from his sister," Kevin says.
CHERRY AND POPLAR, 20D x 42W x 40H
– Kevin Almeyda, New City, N.Y.