Gallery
'Push-Pull' Bench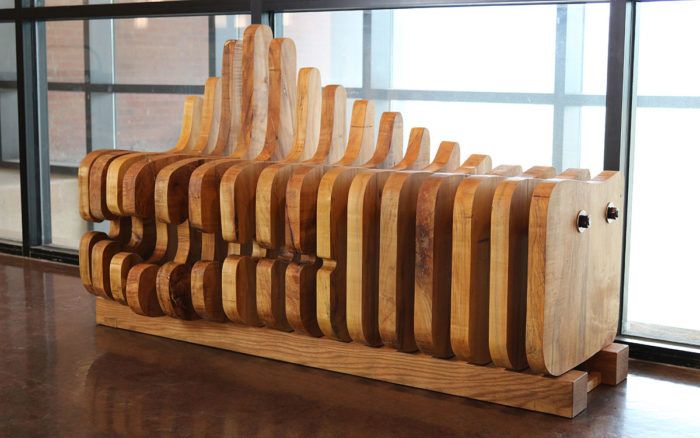 In this bench, Seema stacked and spaced multiple planes, carving organic forms out of the structure. The curved forms are meant to convey a "push-pull" balance of negative and positive space like the repeating patterns of sine waves.
MAPLE AND OAK, 22D X 60W X 32H
– Seema Lida Pandya, Brooklyn, N.Y.
From Fine Woodworking #285
---
Artists give campus trees a new life
When some beautiful old trees were removed to make way for a community garden at SUNY Brockport, Professor Jason Dauenhauer reached out to the campus-wide Art Placement Committee, chaired by Professor Jennifer Hecker. Together, they got a grant to commission artists to turn lumber from the trees into benches, to be installed across the upstate New York campus. Some 20 artists submitted proposals for the benches, and seven benches were chosen. To see more on the project, check out Gallery: Campus trees get new life.