Gallery
Wharton Esherick's Famous Library Steps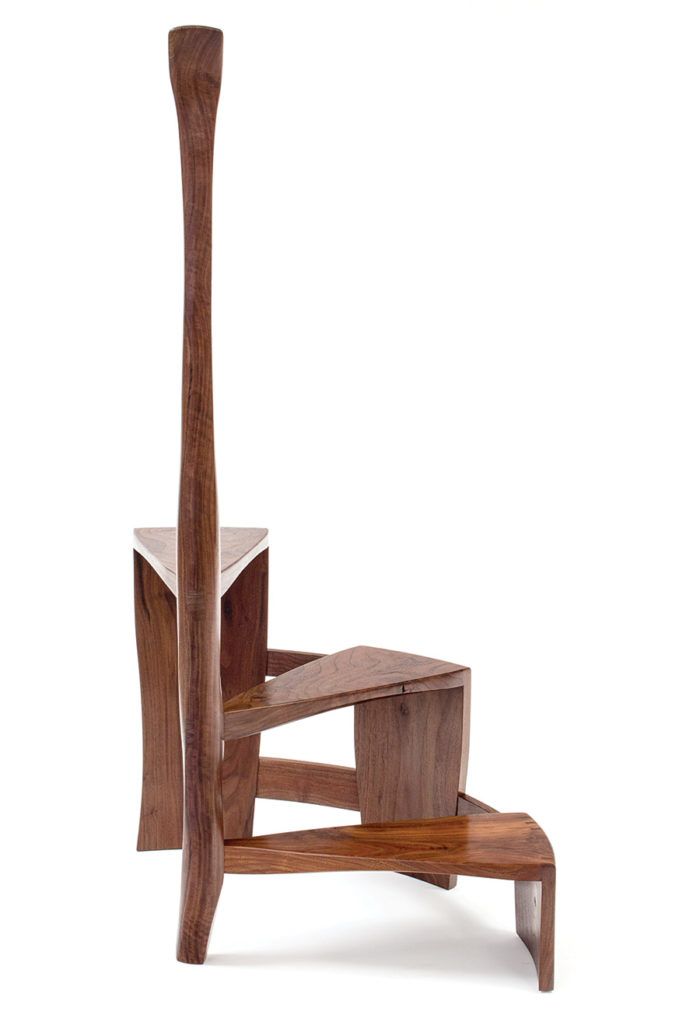 John made this version of Wharton Esherick's famous library steps while in his second semester at The Krenov School. "I was drawn to the sculptural element, the curved dovetails, the importance of negative space, and many other aspects that made this piece very challenging in all the best ways," he said.
CLARO WALNUT, 21D X 35W X 51H
– John McLoone, Santa Fe, N.M.
Photo: Todd Sorenson
From Fine Woodworking #284