5 Overlooked Woods
Well-known out West, but available everywhere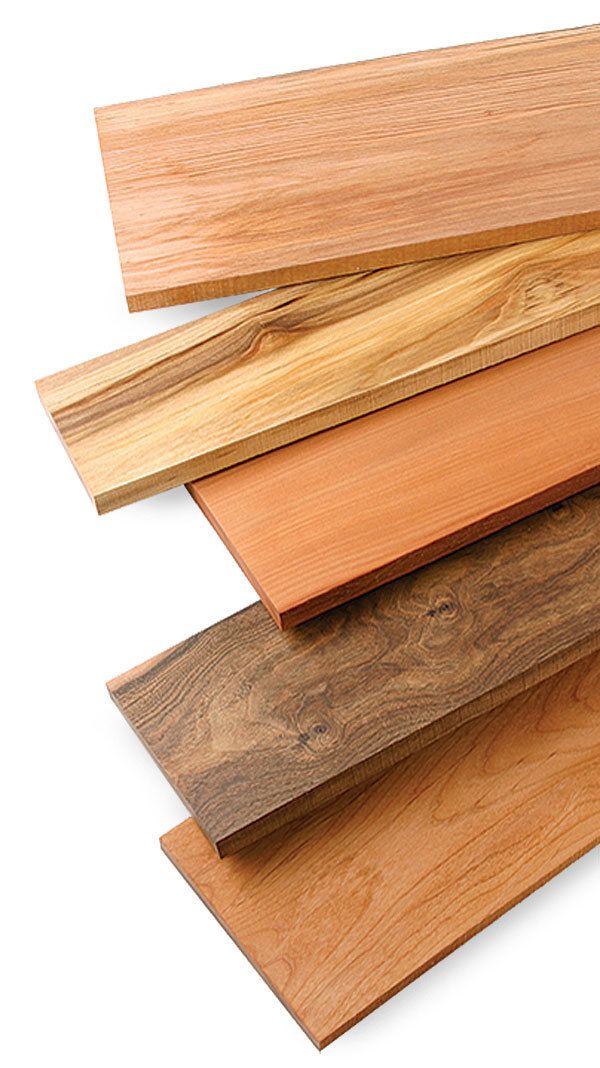 Synopsis: If you work wood in California or Washington state, you are probably familiar with tanoak, bay laurel, madrone, claro walnut, and alder. But if you hang your shop apron in the Northeast, Midwest, or South, you might not know about these five often-overlooked Western hardwoods. Thanks to the Internet, these beautiful woods are now simple to find and order online. Choose from among them, and you can add new colors, hardnesses, and textures to your furniture that you won't find anywhere else.
To order western hardwoods online, see our list of suppliers.
From Fine Woodworking #200
Growing up in the East with an interest in furniture making, I was aware of the typical furniture woods—oak, walnut, maple, and my favorite, cherry. Then I learned about a few of the "exotics"—mahogany, teak, ebony, rosewood—and I was excited about the new colors and textures. However, these woods come with big question marks for me: How sustainable are the harvest practices? Should I care about that? Also, I like the idea of using wood grown closer to home, or at least on the same continent. I can't say I've never used exotics, but I always have pangs of environmental guilt.
Just when I had resigned myself to the charming but usual local-wood suspects, I spent a year living and making furniture in northern California. There, I discovered five fantastic local woods: alder, bay laurel, madrone, tanoak, and claro walnut. Of these five, alder is the easiest to find in lumberyards across the country because it is the only one grown as a commercial timber product. The other four come primarily from private landowners and smaller lumber mills. But because of the Internet, these woods are now simple to find and order online, and are becoming increasingly available around the country as solids and veneers.
Without turning to expensive exotics, harvested with questionable methods in faraway lands, you can choose from among these five Western woods and add new colors, hardnesses, and textures to your furniture that you won't find anywhere else.
Tanoak – The oak imposter: Tanoak is not a true oak; in fact, it belongs to the beech family. But it has characteristics similar to oak. For one, the fruit looks like the acorn of the oak tree, but with a woolly or spiny cap rather than the scaly cap of the true acorn. Also, the wood itself somewhat resembles oak. It is exceptionally hard and heavy, though, with finer grain and lighter, more uniform color than the true oaks, ranging from a creamy white to a light tan. The grain can be very straight, with a mix of traditional oak characteristics such as prominent wide rays on quartersawn surfaces.
Tanoak is hard and brittle (more so than the oaks), dulling tools quickly and chipping out easily. The way to manage tanoak is to keep your cutting edges sharp and your patience level high. Taking light passes with a handplane or a router bit and sneaking up on a fit or profile will help eliminate chipout. Tanoak sands well and takes finishes even better.
For the full article, download the PDF below:
View PDF