Gallery
Faux Wood Frame | Cowhide Headboard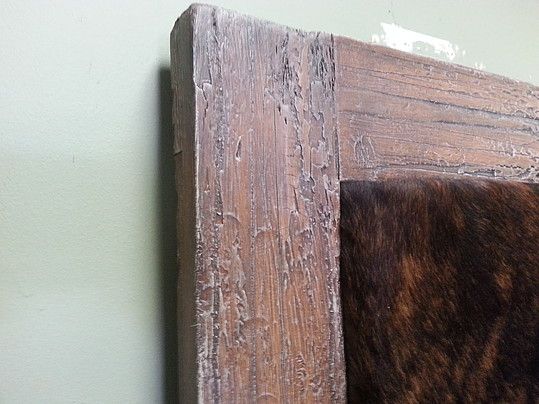 This is headboard that I created.  It has a cowhide stretched around a panel and inserted into a faux wood frame.  I couldn't find any wood that really satisfied the look that was trying to be achieved.  
I had a local artist put a faux finish on there for me.  It turned out better than I imagined.  
It was hung on the wall using a french cleat system.
Close up of the frame.  That is a faux finish over maple plywood.