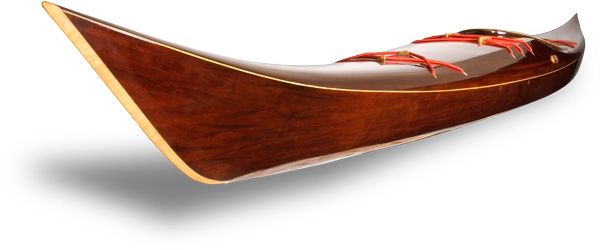 Cedar strip sea kayak. Strip-built of western red cedar with fiberglass, carbon-Kevlar and epoxy.
This sea kayak is constructed of Western Red Cedar with a cordovan mahogany stain. The wood is covered with 4 ounce fiberglass on the outside and 6 ounce carbon-Kevar cloth on the inside. The finished weight is 40 lbs.
The boat is 17' feet long and is designed to for use on open water in rough conditions
The fiberglass and epoxy over the outer surface of the wood provides a durable, rugged protective layer. The boat can hit rocks quite hard and survive with little more than a scratch. It also keeps water away from the wood and keeps maintanence easy.