How-To
Dado Jig Tackles Shelves of Any Thickness
Learn how to cut accurate dadoes using this fully adjustable router jig.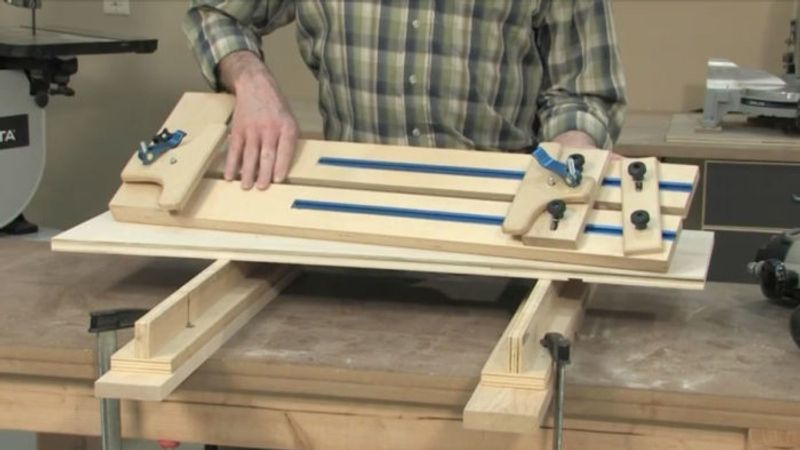 Ed Pirnik
The traditional router jig used to cut dadoes often involves wrestling with C-clamps to hold it in place, and requires the calculation of an offset to align the jig and bit with the location of the dado. In short, when faced with several dadoes—say on a case side—it can be a bit tedious.
Woodworker Kent Shepherd's clever jig makes cutting multiple dadoes a breeze. Although it requires a bit of time to construct, this jig more than pays for itself in ease-of-use, adjustability, and accuracy.
The jig sports an integral clamping system that secures it to the workpiece using simple cam-clamps. With one fixed rail and one adjustable rail, it's easy to dial in the thickness of your shelf material for a dead-on fit. Plus, the jig's inner edges act to prevent chipout along the edges of the cut, leaving you with clean, gap-free joinery.
Watch the video for a complete overview on how the jig works, and learn how to build it yourself in FWW #226. Plus, put this jig to use building a beautiful bookcase of white oak in our Getting Started in Woodworking video series.