How-To
Tapering at the jointer
Mike Pekovich demonstrates how you can accurately and consistently taper parts on the jointer.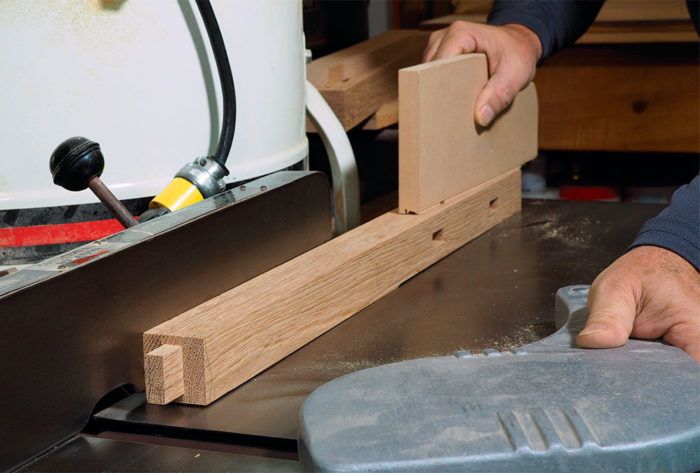 When it would be difficult to bandsaw a taper cleanly or cut it on the tablesaw without scoring or burn marks, head to the jointer. You can make a quick taper in two passes.
Step 1: Set the jointer to make a cut half the depth of the final taper
The overall taper is 1/8 in. from end to end, so start by setting the jointer to take a 1/16-in.- deep cut, which is half of the total taper.
Step 2: Take a single pass stopping halfway along the leg
Then make a pass starting at the top of the leg and stopping at the halfway point. I place tape on the jointer fence so I know exactly where to stop.
Step 3: Rotate the leg and take a full pass to complete the taper
Rotate the leg so that the bottom end is facing forward for the second pass. Put pressure on the trailing end of the leg so the front is pivoted above the jointer bed when making this pass.
This should result in a continuous taper along the length of the leg. It's fast and kind of fun once you get the hang of it.
-This is an excerpt from Mike's Arched Entry Table article in Fine Woodworking #280.
---