How-To
A Simpler Way to Offset Drawbore Joinery
Watch Mike Pekovich's one-step process for simplifying the task of offsetting drawbore holes by using an undersize center punch.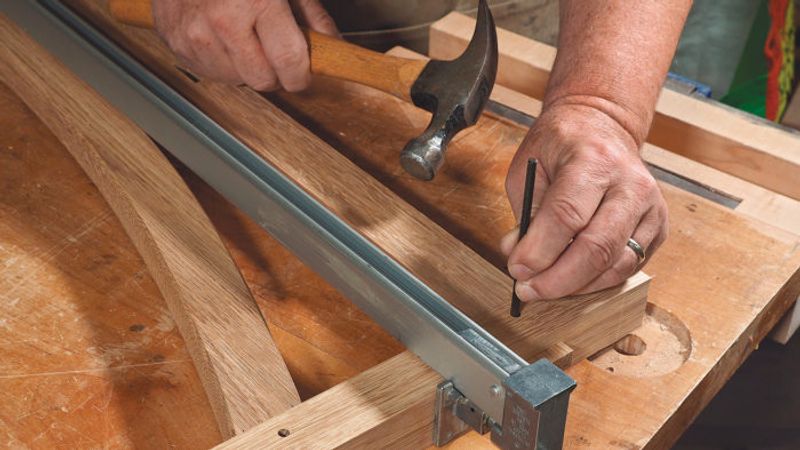 To create drawbore joinery, start by drilling holes through the mortise locations. Assemble the joints and mark each tenon for drilling. Use a center-finder punch with a smaller diameter than the hole (I prefer a 1/16-in. undersized) and register it against the inside wall. Drilling at the new mark will yield a slightly offset hole in the tenon. Chamfer the leading edge of the pin so that it clears the offset holes. When the pin is driven into the joint, the parts will pull together tightly with no need to clamp them for glue-up. The drawbore also makes it easy to dry-fit the parts to measure or check the progress of your shaping as you build.
Check out Mike's latest project in Fine Woodworking #280, coming 11/27/19!