Make a Pair of Grooving Planes
A fast, quiet way to cut grooves in small parts.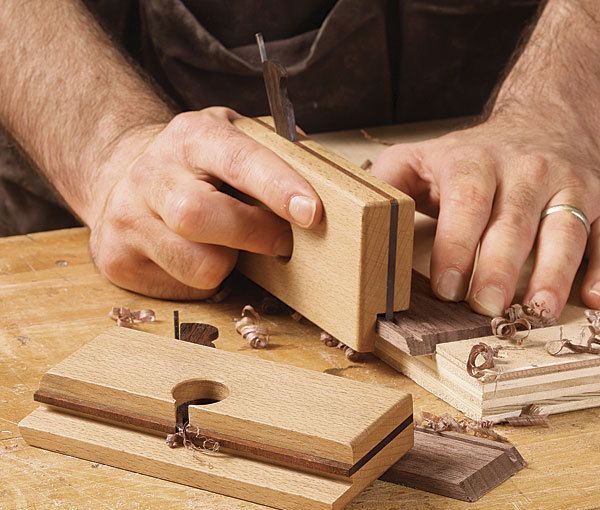 Synopsis: You don't need power tools when you need to create a lot of grooves of the same width and distance from the edge, such as when making boxes or drawers. All you need is to make a pair of Matt Kenney's grooving planes. Equipped with a built-in fence, these planes plow a perfect groove in about a minute, with no setup needed. You need a pair so you can always cut with the grain. Simple, efficient, and quiet. And easy to make. Just the way this hand-tool lover likes it.
We're giving away the grooving planes featured in this article, enter now!
When I make a cabinet with small drawers or a box with trays, I enjoy the time at my workbench making and fitting the parts with hand tools and a few bench jigs ("Make Short work of Small Parts," FWW #214). Unfortunately, the efficiency…
Start your 14-day FREE trial to continue reading this story.