Keep it comfortable for you and your tools
Even if you set comfort aside (but why would you?), humidity makes woodworking more difficult.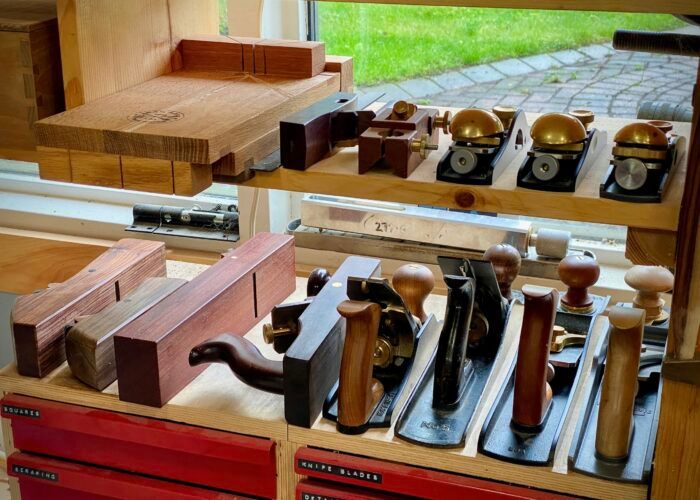 I spent 14 years in the Canadian military. During that time I spent a lot of time in the great outdoors. For weeks on end, I was often extremely hot, cold, and/or wet, and I vowed to never work in an uncomfortable environment again. 
Comfort is worth the fuss
That being said, I equipped my current shop with a split unit that provides heating and cooling. On top of that, I also run a dehumidifier in the summer to help pull the moisture out of the air. I keep the filters on both machines clean by vacuuming them out every couple of weeks. I find humidity to be the biggest factor when it comes to personal comfort in the shop. I once had a small, one-car garage shop that had no air conditioning for the summer, but as long as I kept the insulated door closed and ran a dehumidifier, I could work comfortably even if the temperature was 25°C or higher. So you don't need to spend a couple thousand dollars on a split unit; you just need to control the humidity. 
Humidity and dust can wreak havoc
You can call me soft for wanting to be comfortable, but I feel I've more than earned that right. The other big factor with climate control in the shop is how it affects the surfaces of your tools. When the humidity is high where you work, it's no secret that tools will start to rust. Planes, machine tables, and other hand tools will quickly get surface rust on them. You then have to be uber-vigilant about checking them for rust and constantly inspecting and oiling to keep ahead of things. 
Dust is another rust-producing culprit. Dust absorbs the moisture in the air, transferring it to steel as the dust settles on it. This is a large reason why old-time tool chests had a dust seal built into them. If you can keep the dust off, you can reduce the potential for rust. Controlling the humidity is also beneficial for any wooden tools you may have. I have made many wooden planes over the years and humidity exacerbates the wood movement, thus making more frequent sole-flattening necessary.
A plan of action will benefit your projects
The other reality has to do with the making of solid-wood furniture. Nowadays, our furniture tends to live in climate-controlled environments. Many homes have air conditioning and central heating which does a great job of keeping the humidity controlled. If a piece is made in a humid environment and is then delivered to a controlled home, well, things can go wrong in a hurry. Wood will shrink, cracks can form, or joinery can fail. There's no need to go into panic mode, but it's something to consider. 
Humidity can be a real challenge in the workshop but fortunately it's fairly easy to control. If you can, keep the humid air outside and remove the humidity inside. Everything over and above that is comfort — a feature I wouldn't go without. 
More by Vic Tesolin