Who needs a table saw?
Vic Tesolin asks the hard questions: Are tablesaws a vital component of a shop? And if not, what are your other options?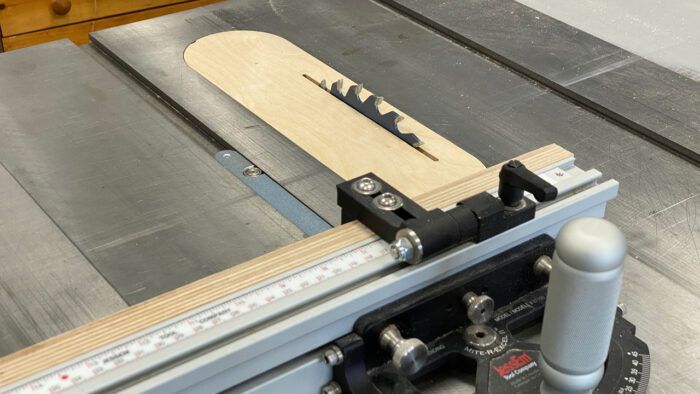 This topic ought to get the blood running. Who needs a tablesaw? Seems like a silly question—everyone needs a tablesaw, right? Most shops have been designed and built to have a tablesaw as the central fixture, especially since the affordability of tablesaws makes it possible for the average woodworker to own one.
I went about 10 years without one, that was until a good friend gave me his old one after upgrading to a new saw. I was hesitant at first to have one in my shop, but what the heck! I'm fortunate to have the space so I decided to give it a try.
Here are my observations.
Before I had this saw, I had other tools that, fundamentally, did what the tablesaw does. I have a Festool track saw that took care of the ripping and crosscutting of wood and sheet goods. I love using this tool because it is so much easier to bring the tool to the wood rather than the other way around. I didn't need to worry about extra space for infeed and outfeed and the dust collection that the track saw and vacuum offers is incredible. I can cut repeatably with the use of stops or parallel guides, and any rips that are too small get done on the bandsaw and finessed with a plane and shooting board.
But what about joinery? My tenons are easily done with my bandsaw and the drill press can help with the mortises. Better yet, mortise-and-tenons can get done with a Pantorouter. As for dadoes and rabbets, I use the same Festool track with a router to make quick work of these tasks. Typically routers are a dust-belching annoyance, but the right tool with dust collection makes a huge difference. I personally find dado blades to be terrifying and prefer to not use them.
Now, when it comes to dollars and cents, owning a track saw, router, vacuum, and requisite jigs is going to set you back around $5,000 depending on the brand you choose. Most tablesaws worth their salt and can handle a dado stack are going to run any where from $2,000 to $7,000, again depending on the brand. Keep in mind that lower-priced tablesaws can't run dado blades as effectively because of a lack of power, and often the arbors are just too short to handle a full stack.
I'm not suggesting that you change what you're doing or that what I do is better. All I'm saying is that there are options out there that don't take up as much space, don't need 220v power (in a lot of cases), and aren't responsible for as many injuries/amputations as the tablesaw.
Let's not forget that you can skip all of these machines and work with hand tools. The inspiration and goal of writing my two Minimalist Woodworker books was to show folks that you don't need power tools at all to make things out of wood. 
Now that I've had a tablesaw for over a year, I think I am ready to part ways with it. Any takers? I'll go back to my other ways of getting the work done. It was a fun experiment and I'm glad I gave it a try. I learned a lot about how I like to work and what is needed and not needed for me to do what I love. As the saying goes, in order to understand … you must do.