Tools to look out for this spring
Springa Goliath CNC, Rockler Dust Right Floor Sweep, Delta 18-900L drill press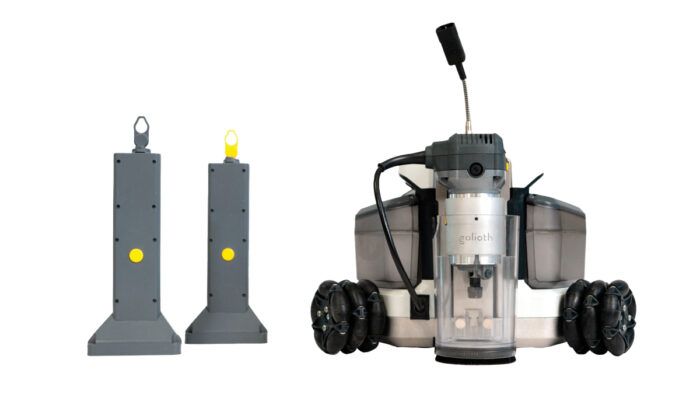 CNC on wheels
Springa's Goliath CNC is a portable, self-driving CNC router that uses positioning sensors (at left) to help direct the cuts. Three wheels allow the CNC to move freely without interference from dadoes, grooves, or profiles already cut. It comes with integrated dust collection.
DC on the floor
Rockler's Dust Right Floor Sweep is a dust-collection port that reaches to the floor, allowing you to sweep dust right into your dust collector. It comes with a blast gate that you can open and close with your foot. The port fits 4-in. hoses.
18-in. drill press
Delta's new 18‑900L drill press has a 3⁄4-hp motor and 6 in. of quill stroke. The table measures 20 in. by 14 in., tilts forward as well as side to side, and has T-slots. There are also a red laser crosshair and a flexible LED lamp. 
Photos: courtesy of the manufacturers