Workshop Tip: Soup up your shop apron
Make a place for your dust-collector remote and dust-proof the pockets.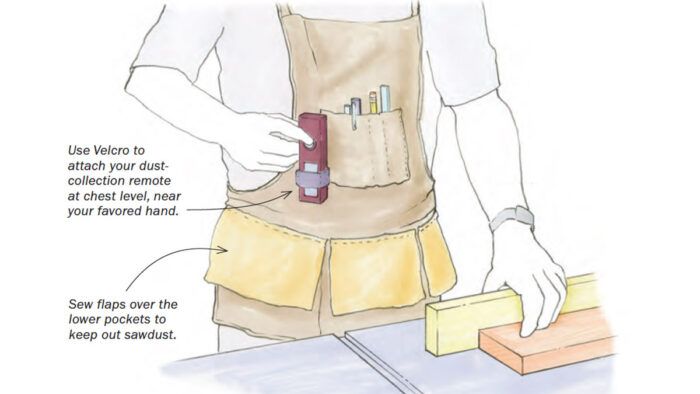 I wear a shop apron because it puts so much at my fingertips, but I make two changes to mine. Both require very basic sewing. First, I mount the remote control for my dust-collection system at chest level, so I never have to hunt for it as I move around the shop. I use Velcro to secure it so it can come off when I wash the apron. Mounting the remote at chest level prevents unintentional starts and stops when you lean into objects at waist height. I also sew little flaps over the pockets to prevent sawdust from filling them up and making it impossible to find those last few screws hiding at the bottom.
—STEVE FIKAR, Shalimar, Fla.
Illustrations by Dan Thornton
From Fine Woodworking issue #289
---