Steel screw before brass?
Mike Korsak weighs in with his thoughts on a common practice.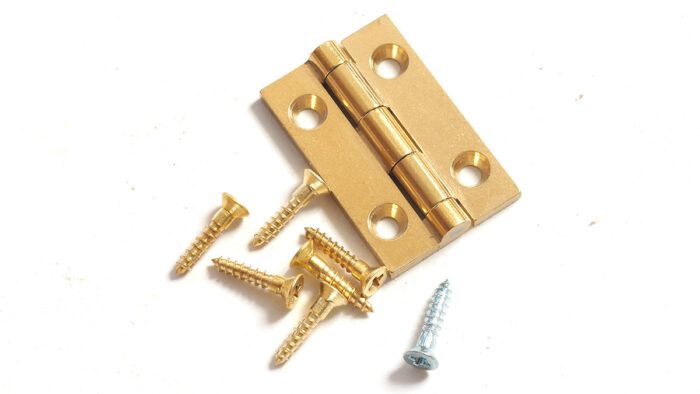 Mike Korsak's article, How to Drive a Screw, was right on the money! While this may be considered basic by some woodworkers, bridging or "jacking" happens all too often. Screw threads will bite into both pieces if a clear hole is not made and the parts will not be drawn together. Here at the Wood Technology Center, this is considered so important that all first-quarter students must complete a "Clear Hole" project for submission.
With the advent of high-torque impact drivers, most incoming students don't see the need to drill any kind of pilot hole. And while my cabinetmaking and boatbuilding students get the concept of a pilot hole pretty quickly, the carpenters who work mostly in softwoods tend to think it's overkill; that is, until their Interior and Exterior Finish Quarter where hardwood trim comes into play!
The article shows brass screws being driven and I'd like to offer a suggestion I learned many years ago from this very magazine: Buy one or two steel screws of the same type as the brass ones and drive them first. A steel screw's head is much harder than its brass counterpart so you won't cam out the drive as easily and can actually pre-cut the threads, making lubrication unnecessary.
—Dave Borgatti, Wood Technology Center, Seattle Central College
Mike Korsak replies: I agree that the proper use of screws is an important topic, one that is often overlooked or ignored. I can imagine the dismay of your carpentry students when they move from framing lumber and sheet goods to hardwood trim and realize that there's more to it than letting loose with an impact driver.
I also appreciate your suggestion of using a steel screw to cut threads before switching to a brass screw. I decided not to include this method in the article because I no longer use it for one reason: It has been my experience that finding a steel screw whose thread pitch exactly matches the pitch of a brass screw of the same size is nearly impossible. If the pitches of the steel and brass screws don't match, you end up cutting two different sets of threads into the wood, which weakens the screw-holding ability of the wood. If I could reliably find steel screws that matched brass, then I'd probably use this method. The high-quality hinges I typically use are often supplied with a steel screw along with the required brass screws to allow for pre-tapping the holes. I used to appreciate the manufacturer's thoughtfulness, until I realized the steel screws differed from the brass in thread pitch. I still use the hinges, but I ignore the steel screw now.
From Fine Woodworking #289
---