Editor's letter: Knowing what's important (and what's not)
Think about what matters most and your build will be more efficient and fun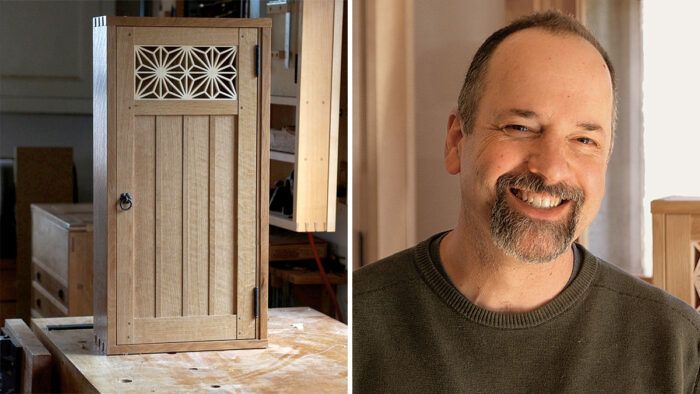 I've just spent a week teaching a cabinetmaking class and one theme that kept coming up was the need to understand which aspect of any given task is the most important to get right. The easy answer to that question is everything—just focus on getting everything right. I've spent a lot of time doing just that over the years. The thing that I've come to realize, though, is that in giving every task equal weight, you risk falling short on the aspects that really make a difference in the outcome of the piece. Not only that, but the "everything perfect" approach can make the building process more difficult than it needs to be without necessarily leading to a better result.
During the week, I realized that several seemingly unrelated building tips that we covered fell into this category. From the initial parts selection to the final finishing, taking a minute to think about what mattered most led to a more efficient (and fun!) way to build.
So we focused less on cutting parts to exact dimensions, and more on making sure that the top and bottom were of equal length, and so were the pair of sides. This helped to ensure a square case, which created a good foundation for the rest of the project. We then sized the rest of the parts to the finished case, rather than to the dimensions listed on the plan.
When determining the location of parts within a project, deciding which faces and edges of parts were most critical helped us get the most from nice boards and make good use of the ones that weren't so nice. It's natural for students to focus on the faces of case parts, but in this cabinet the front edges were what mattered most. On a wall-hung cabinet, the top and bottom of the case will never be seen, and while the sides are worthy of consideration, we gave priority to the edges that framed the front of the case. Those are the places where an errant sliver of sapwood or some squirrely grain could create an unintended focal point.
When cutting dovetails at the bench, we made sure to work with the show face of the board in view. This allowed us to concentrate on hitting our lines where it mattered most. When machining joinery at the table saw, we referenced off the front faces of the parts so if thicknesses varied, the visible faces of the parts would be aligned.
For experienced woodworkers, these techniques are second nature. Our ability to focus on what really matters is a big reason why the craft gets easier—and our work gets better—over time. If you're new to woodworking, learn to aim your efforts where they count the most. You'll have a better chance of hitting your mark.
—Michael Pekovich
From Fine Woodworking #304
| | |
| --- | --- |
| | Mike Pekovich answers the question; what will woodworking look like 50 years from now? |
| | While it's true that woodworking is often a solitary pursuit, there is an important potential for connection to others in the work we make. |
| | A reader is curious about the ethics of building other people's designs. |