Webinar: Inspiring Design with Garrett Hack
Replay! Join FWW contributing editor Garrett Hack for a live webinar on design.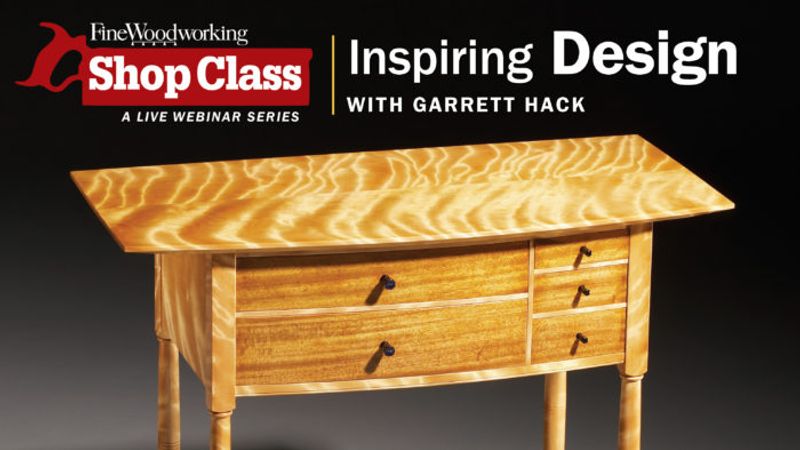 The difference between a really beautiful piece of furniture and one much less so is design. One of the best ways to sharpen your design skills is to look at lots of furniture—antique to modern and anything in between—to see how the maker solved some of the basic problems of design, dealt with proportion and scale, incorporated details, used different materials, and more.  Imagine this session as a guided visit to a rich museum of furniture ideas.
---