Benchmarks: Kevin Rodel—Growing a career with Fine Woodworking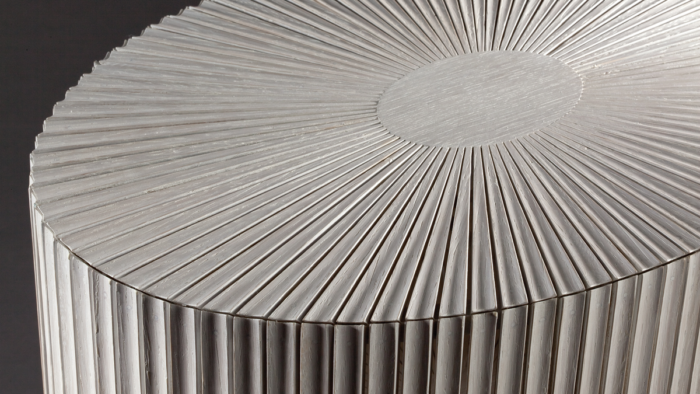 My earliest interest in furniture making happened to coincide, fortunately, with the initial publication of Fine Woodworking in 1975. I had graduated from LaSalle College (now LaSalle University) a few years earlier and was still living in Philadelphia. I needed something to look forward to in my free time, something that my humdrum social work job did not provide.
I realized that throughout my childhood I had always worked with my hands: Lincoln Logs, plastic bricks, Erector Sets, balsa wood airplanes. I needed to get back to that rewarding hand/mind interaction. Building my own usable objects—that is, furniture—seemed a logical connection. But where to begin? There was a bookstore in downtown Philly that I frequented called the "Do It Yourself" bookstore. That is where I came across Fine Woodworking #1. I eagerly devoured every article in each issue from those early black-and-white years of the magazine's publication.
Those early issues introduced me to other great craftspeople and their works, notably Tage Frid, James Krenov, and Sam Maloof, to mention a few. In the corner of the dingy basement of a rental co-op house, I set up a basic shop where I learned how to cut dovetails from Alphonse Mattia, how to lay out and cut mortise-and-tenon joints from Tage Frid, and even the very basic practice of orienting and keeping track of parts from Adrian C. Van Draanen. The magazine rewarded me with a wealth of information, and I was extremely fortunate to have had the beginning of my furniture-making career coincide with Fine Woodworking's start. I still look forward to receiving a new full-color issue and seeing what has been discovered through Jon Binzen's back cover articles.  Some do jump out at me more than others, such as Don Miller's white pieces. I like the combination of classic shapes with contemporary forms inserted into them and then having the wood grain subdued with bleach and white pigment.
The discovery of Fine Woodworking along with several years of practice and self-learning set me on a professional and geographical path from social work in Philadelphia, to machine work, to production woodworking for a furniture company in Maine, to where I am today: in my own one-man shop in Brunswick, Maine, making custom furniture.
Kevin Rodel
They're really not that hard to do

Alphonse Mattia

Choosing and making this basic joint

Tage Frid

A simple and reliable system

Adrian C. Van Draanen

Every piece that Don Miller builds gives him an opportunity to experiment with woodworking history and traditional forms and techniques, and to make them his own.

Jonathan Binzen