Workshop Tip: Simple way to micro-adjust your rip fence
A block of wood and some playing cards help with tiny adjustments to the rip fence on your tablesaw.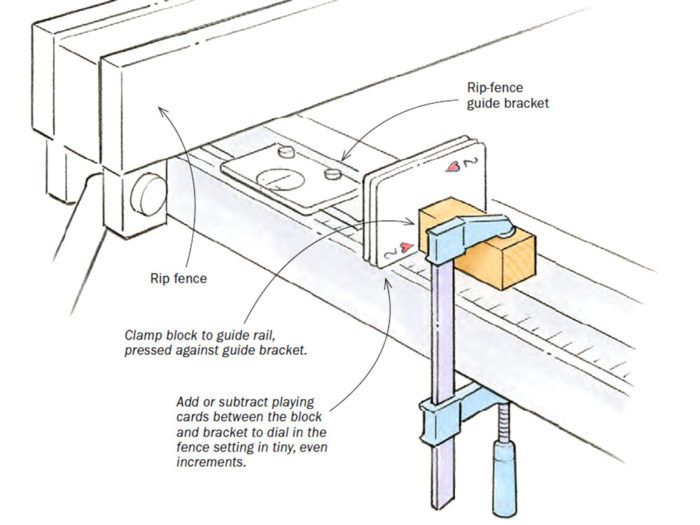 For all those times when you need to make a tiny adjustment to your rip fence, this trick beats the fist bump. Set the rip fence just shy of the correct location, place a block against the fence's guide bracket, and clamp the block to the guide rail. Now release the fence and place playing cards between the block and bracket. Business cards work too, though they are thicker. Push the bracket against the cards and lock it there. Make a test cut and add or subtract cards as needed. You'll be moving the fence in tiny, even increments—as opposed to bumping it, squinting at the scale, and guessing.
—LINK MARTIN, Muscatine, Iowa
Illustrations by Dan Thornton
From Fine Woodworking issue #283