Breadboard Ends: Loose Splines
Gary Rogowski's loose splined breadboard is simpler than most methods and adds decorative possibilities.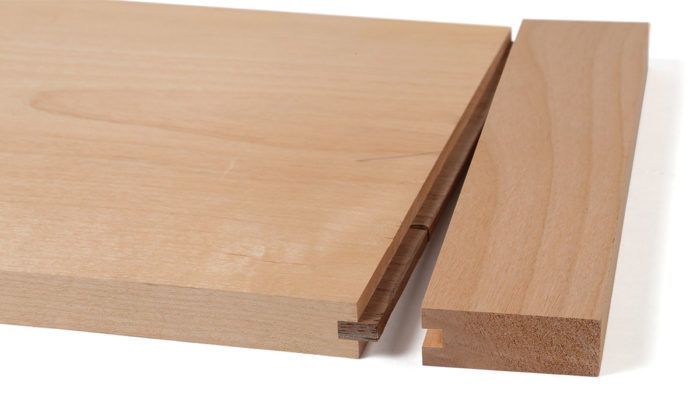 An easier and potentially more decorative alternative to the tongue and groove is two grooves with a spline between them. The spline can be made of a contrasting wood, but its grain has to run in the same direction as the panel's for strength and so the two will expand and contract together. This method is good for littler projects and small tabletops. To make life simple, mill the panel and ends to the same thickness. Make the spline out of a board wider than your panel, or use multiple pieces. If your panel is pretty wide, say over 12 in. or so, then using two or even three splines is a much easier way of working because the splines, all short grain, will be less likely to break. No one will know there's more than one spline in there.
Glue the splines into the panel. Trim them to length. Like before, use a spring joint on the breadboard ends and glue only the middle 2 in. or 3 in. of the joint.
From Fine Woodworking #281
For more ways to attach breadboard ends, read the full article: Breadboard Ends: 4 ways