Workshop Tip: 1-2-3 block for crosscuts and more
Machinist's tool serves as crosscut stop on tablesaw and also as a quick and precise setup device elsewhere in the shop.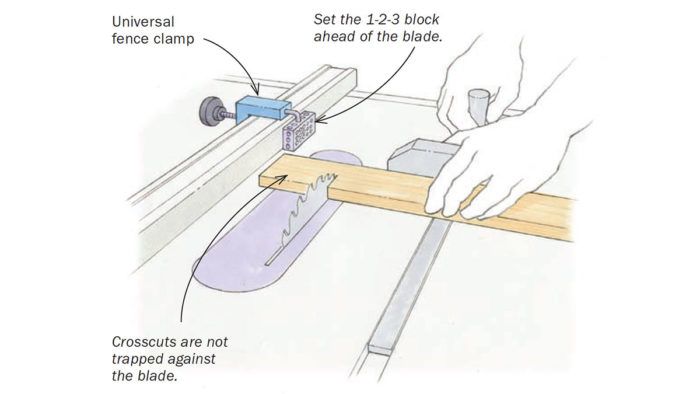 I use a cheap machinist's 1-2-3 block as a crosscut stop for my tablesaw. It keeps the offcuts from getting jammed between the fence and blade, and the precise dimension lets me use the rip fence's built-in scale (subtracting 1 in.). You can get a pair of these precise steel blocks online for as little as $16. I combine the block with a universal fence clamp, which secures it quickly and tightly in place. The convenient 1-2-3-in. dimensions and precise right angles of the blocks are useful for setup and clamping elsewhere in the shop as well.
—GEOFF BURTNER, Reno, Nev.
Illustrations by Dan Thornton
From Fine Woodworking issue #281