Tool Review: Veritas Shooting Board
Chris Gochnour takes a look at Veritas's new shooting board which features an adjustable fence and track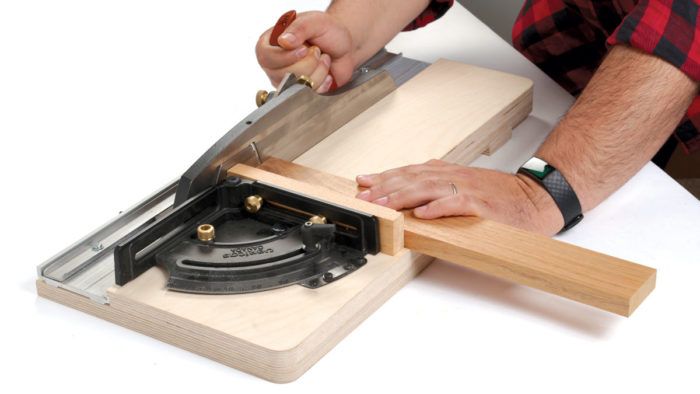 Traditionally, shooting boards were used to trim and fit board ends and miters cut with handsaws. But even boards cut on a tablesaw can benefit on occasion from refinements made using a shooting board.
The Veritas shooting board has a 24-in. track that guides the plane smoothly and precisely during use. The track adjusts from 21⁄32 in. to 21⁄4 in. wide and is coated with low-friction adhesive strips that enable the plane to glide freely.
While the track directs the plane, the adjustable fence registers the board. It can be quickly and easily adjusted and locked at angles from 0° to 60° off of square, with positive detents at eight common angles: 0°, 18°, 22.5°, 25.7°, 30°, 36°, 45°, and 60°. There's also a microadjust to let you fine-tune the angles. To help prevent blowout, the fence includes a sacrificial movable backer block that can be easily and quickly moved close to the track to support the stock during the cut. The fence and track are secured to a base made of 3⁄4-in.-thick Baltic-birch plywood. A cleat underneath registers against the edge of the bench to hold the base in place.
The shooting board comes in right- and left-hand configurations. For those who prefer to build their own, the fence is available separately for $109 and the 24-in. track for$49.50. A plane is not included. I have wanted an adjustable shooting board for years. Not many have been available, and the vintage models were too expensive for my liking. I've already added this one to my bench accessories.
—Contributing editor Chris Gochnour is a hand-tool aficionado.
From Fine Woodworking #279