Vic Tesolin weighs in on the metric debate
The argument that "it's just as easy" to work in fractional inches over metric is ludicrous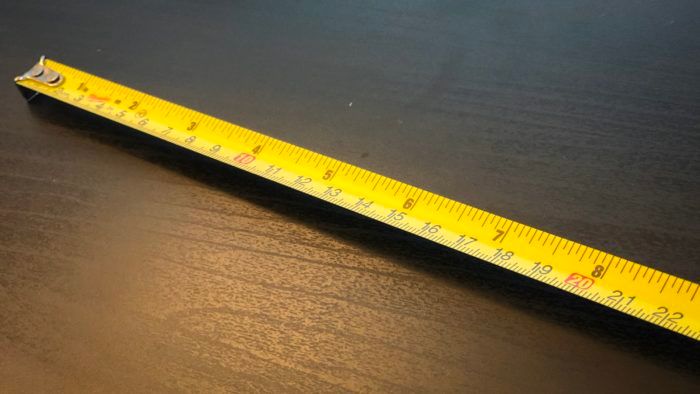 The metric system has been around for a long time—since the 1790s to be more accurate. In fact, it was around prior to the current imperial measurements that we seem to have trouble leaving behind. It all began in France, and the metric system has become the world standard for measurement. As a Canadian, I live in a horrible measurement world where only some of the things are in metric, and we aren't alone. The Brits straddle both systems as well.
The USA seems to get dumped on over the metric system because they refuse to make the change. Canada half-made the change in the 70s, while countries like Sweden made it illegal to trade in imperial measures so they are now completely metric and loving it. Many woodworkers seem to be the stalwart, last guard of the imperial system. But why?
Mike Pekovich said recently in a FWW podcast episode that his trouble is that he thinks in imperial so that's what he sticks with. I think Mike has hit the nail on the head. In order to switch from one to the other, you have to train your brain to think in metric. It's like learning another language. I think in English but can speak a bit of Italian because of my upbringing. Because I don't think in Italian, I have to think of what I want to say in English, then translate to Italian, then hope I don't offend someone when I speak.
I have made the switch. At first it was a matter of necessity because I write for woodworking magazines around the world that use the metric system. But then I started experiencing the joys of dumping the imperial system. There are people who profess that it's easier to work with fractions rather than decimals. I'm not going to lie; I don't understand this. Let's take a look at some examples:
Adding 1-5/16 in. + 1-5/16 in. + 3/8 in. + 3/4 in.

This requires many steps:
Pick a common denominator – in this case we will use 16ths
The fractions gets converted to improper fractions (21/16) + (21/16) + (6/16) + (12/16)
Then do the arithmetic, all over 16ths  60/16
Then convert to a mixed fraction  3-12/16
Finally, reduce the fraction 3-3/4"
You can also work in the imperial system but use decimal inches which is the numerical expression of a fraction. To my mind, this makes the math much easier because it's one step.
With decimal inches it more simply looks like this:
1.31 in. + 1.31 in. + 0.38 in. + 0.75 in. = 3.75 in.

And finally, millimeters, which is just as simple as decimal inches but doesn't require any conversion:
33.3mm + 33.3mm + 9.7mm + 19mm = 95.3mm
The argument that "it's just as easy" to work in fractional inches over metric is ludicrous. It's quite clear which is easier. Since I have trained my brain to think in millimeters, my woodworking math has been much easier. No more multiple steps, fewer transcription errors (5/32 instead of 5/16) and I can just focus on the woodworking. In the end, work with whatever system you want or even better, ditch the numbers altogether and work referentially. We'll  save that for another time.
In order to understand, you must do – V