Benchmarks: The Source of Philip Morley's Fascination with Jigs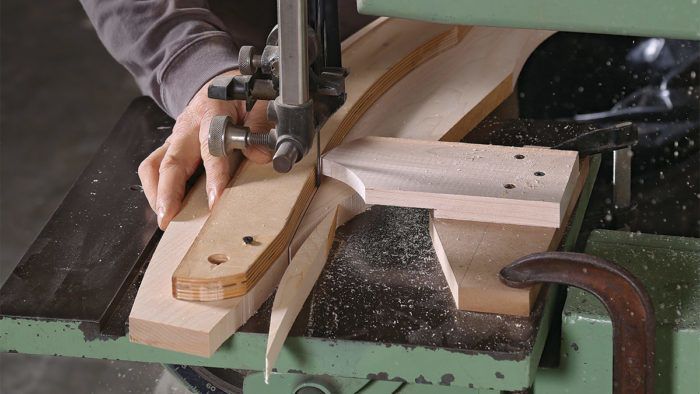 The influence of Fine Woodworking magazine on my journey as a craftsman can't be overstated.  After getting into some trouble as a dyslexic 15-year-old, I made the decision to focus my energy and attention on trade school. I had found a passion in woodworking and was just beginning to foster it. So, I began to train as a jointer. It was while I was in school that I was introduced to Fine Woodworking. I was immediately awestruck by the skills, techniques, and projects. It quickly became the first printed work that I ever intentionally sought out, and I did so whenever possible.
Until then I struggled considerably with reading, but I found with Fine Woodworking that I was able to use the beautiful illustrations, diagrams, and step-by-step layouts to make my way around various projects and techniques. I used these tips to challenge myself to build more difficult projects and pieces and build upon the techniques themselves. The concept of jigs definitely stuck out to me as a way to increase possibilities with furniture design and construction. I love the challenge of coming up with a good jig for any given project. Indeed, sometimes I wonder if I am a furniture maker just because I enjoy making jigs.
As I have built my business, I have found that jigs are essential for safety but they also contribute greatly to the efficiency, accuracy, and consistency of my builds. This becomes critical when I am building multiple pieces of the same design at one time. Some of the articles that I was exposed to through Fine Woodworking helped broaden my approach to the versatility of my tools. I have also found the access to older articles invaluable. The online content provides a search engine of professionals devoted to furniture making and detailed articles on specific techniques.  When I start a project, I can search the particular technique that I want to use and then really fine-tune it to my specific application.
I have a hard time limiting the list of articles that have influenced me. There are two that popped right into my head. I was originally taught the kerfing technique at trade school as a way to approach a bullnose staircase riser. Later, I came across David Haig's article "Curved Panels for Furniture," where he took this technique and applied it to furniture with the use of a clever kerfing sled that accurately and efficiently cut the tapered panel. When I first set out to build a rocking chair for my wife when she was pregnant with our first child, I happened to come across Michael Fortune's article on "Tapered Lamination Made Easy." I was able to apply the technique to my rocker with beautiful results.
These articles and so many more have helped make me the woodworker I am today.
Philip Morley
Solid, kerf-bent core can be tapered, too

David Haig

Issue 231, Jan/Feb 2013; pp. 82-86

A single jig tapers the plies on the bandsaw and then guides them through the planer

Michael Fortune

Issue 197, Mar/April 2008; pp.68-73

Take your tablesaw to another level with this simple shopmade fence

Bob Van Dyke

Issue 237, Tools & Shops 2014; pp. 60-65

Despite its delicate appearance this display cabinet is rigid and quite strong

Jonathan Binzen

Issue 208, Nov/Dec 2009; p. 98

Bandsawn Curves, Precise and Repeatable

Brian Boggs

Issue 271, Nov/Dec 2018; pp. 26-33