Tool Review: The Gage't Thickness Gauge by Tompkins
Intuitive thickness gauge for turners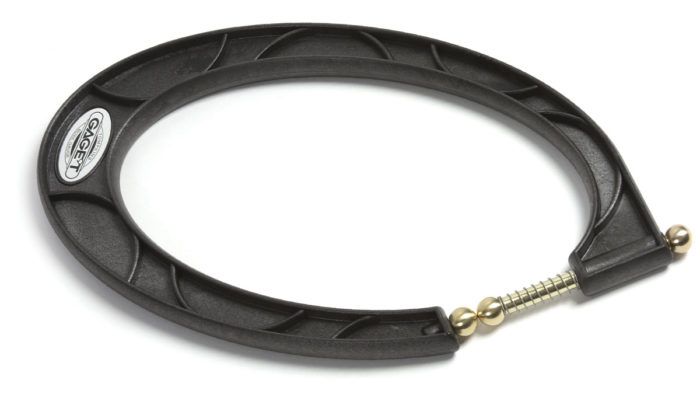 The Gage't by Tompkins excels at quickly and intuitively measuring the wall thickness of traditional bowl forms on the lathe. A spring-loaded pin keeps two spherical, non-scratching measuring points tight against the inner and outer surfaces of the bowl, revealing color-coded stripes on the pin's opposite end that represent the bowl's thickness. It can measure walls up to 13⁄8 in. thick, and Tompkins says it will work in bowls up to 20 in. in diameter.
Because of the shape of its body, however, the Gage'T has trouble measuring the walls of steep-sided or narrow-mouthed forms and large platters that traditional calipers don't have trouble with.
Because the marks on the pin are only 1⁄16 in., and the Gage'T must be perfectly perpendicular to the wall's compound curve to get an accurate measurement, I mostly use it for getting quick thickness estimates. Still, accuracy to within 1⁄16 in. will be plenty for many turners. Overall, the Tompkins gauge is a welcome addition to the tool kit of any serious bowl turner.
—Amy Costello is a woodworker in Salt Lake City.