Tool Review: Festool Model ETSC 125 Li 3,1
Agile cordless 5-in. random orbit sander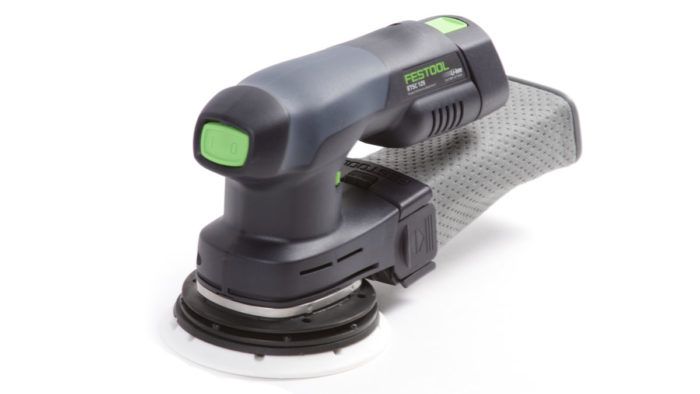 Sanding is a chore, but it's still a necessity for many of us. So when I tried out Festool's new ETSC 125 Li cordless sander, I was hoping for some relief from the drudgery.
I put the 5-in. sander to work on some cherry and maple and was struck by a few things. The tool was pleasingly quiet and nearly vibration-free, and it felt very light and agile without the encumbrance of a power cord. Also, the motor shuts off almost instantly, whereas my old sander takes about 3 seconds to wind down. Last, the controls are well laid out, with the on/off switch easily triggered with an index finger and the speed setting adjusted with the thumb (assuming you work with your right hand). Each battery provides about 30 minutes of sanding and recharges in about the same amount of time.
The ETSC 125 Li is versatile, as it can be used both corded and cordless. Also, the dust bag can be removed and the unit can be attached to a dust collector. Dust extraction was noticeably better while using the collector, though the sander was very prone to doing a wheelie while connected to the hose, necessitating two-handed operation.
—Ray Finan is a woodworker in Vermont
More on FineWoodworking.com: