Tool Test: Marking Gauges
What really matters in a marking gauge, and which ones make the cut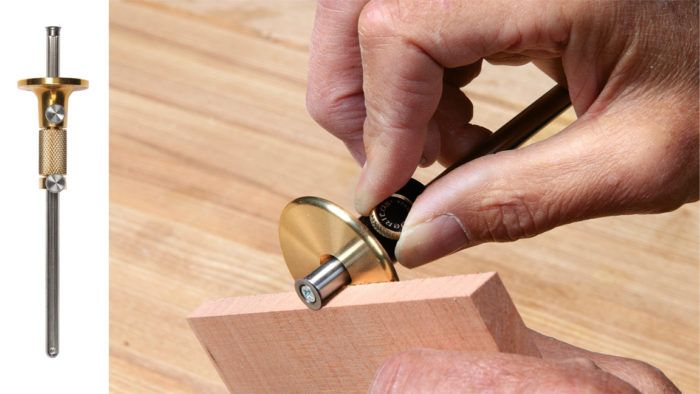 Synopsis: Jeff Miller examines marking gauges to see which models, among the many that are out there, deserve a place in your shop. To narrow the field, he tested only cutting gauges, not those with pin-type cutters. Those that made the cut were models that cut well out of the box, had an effective fence that was easy to set to the thickness of a board and held firm during use, and were easy to hold firmly against a board when scribing lines both near to and far from the edge.

---
A marking gauge is a simple tool, with a fence that rides the edge of a workpiece and a blade or pin designed to scribe a line parallel to that edge. I've even heard of woodworkers who have used a sharpened screw driven into a board as an improvised gauge. That might work in a pinch, but over time you'll want to own a quality gauge, one that can be set easily and accurately and that marks cleanly and reliably. Essential for hand-tool woodworking, marking gauges are also very helpful when laying out machine work. In many cases, the incised marks made by the gauge are more than just layout lines; they become the finished edges of joints.
There are many marking gauges on the market, and I wanted to see which were best. To narrow a very wide field, I looked only at cutting gauges—marking gauges that employ cutting knives or sharpened disks—and skipped those with pin-type cutters. Pins work very well along the length of a board but tend to tear the wood when used cross-grain. If you are willing to use two gauges, one for along the grain and one for across it, a pin-type gauge may be just the ticket for along the grain. But if you want one tool that will do it all, go with a knife- or disk-type gauge. These cutters have an additional advantage: They create a clean, sharp line with a square edge on one side, which starts the square edge of a tenon shoulder or cheek, or the bottom of a perfect socket between pins and tails.
I also did not test gauges with double beams or double cutters, meant to scribe two walls of a mortise at once.
For the full article, download the PDF below:
View PDF