STL 125: Don't eat the shellac
Mike's masterful moment on (web) TV. Plus, the guys talk about nontoxic finishes and reveal their all-time favorite techniques and FWW articles of all time ... for this week.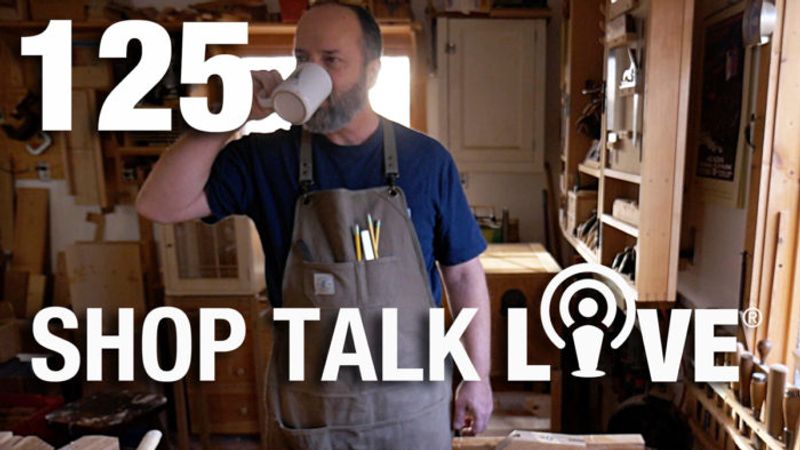 ---
All Time Favorite Articles of All Time:
Matt's – Christian Becksvoort – The Classic Shaker Style
Mike's – Michael Fortune – 7 Secrets of Steam Bending
Tom's – Matt Kenney – A Small Sturdy Workbench
Other articles discussed in this episode:
Matt Kenney and Mike Pekovich – Shaker Workbench
Kelly Dunton – Outfeed Table Doubles as a Workbench
Tom's ATFTofAT – Workshop Tips
---
Tom McKenna
Editor

Mike Pekovich
Executive Art Director

Matt Kenney
Special Projects Editor
---
Every two weeks, a team of Fine Woodworking staffers answers questions from readers on Shop Talk Live, Fine Woodworking's biweekly podcast. Send your woodworking questions to [email protected] for consideration in the regular broadcast! Our continued existence relies upon listener support. So if you enjoy the show, be sure to leave us a five-star rating and maybe even a nice comment on our iTunes page.